6 Key Features Consumers Want in Smart Appliances
Whirlpool consumer study reveals improved efficiency and reduction in water usage, electrical usage, and waste are the most desired benefits from smart appliances.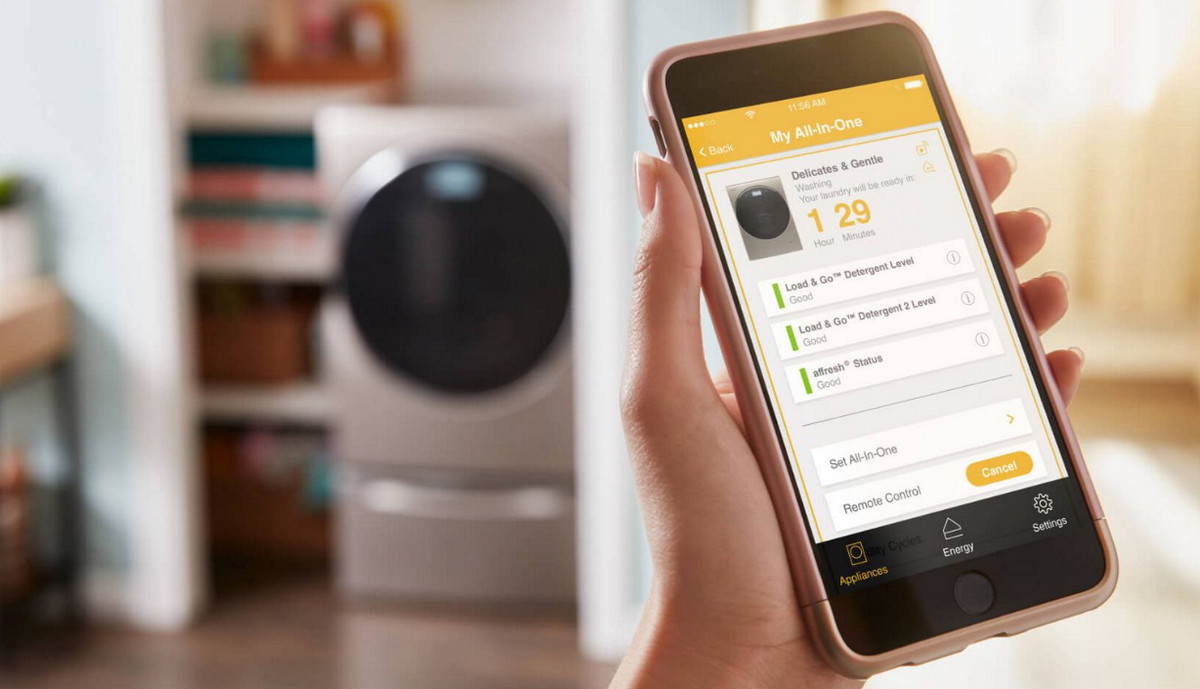 Jason Knott
·
December 28, 2018
It seems like CE Pro has been touting smart appliances for years, so what is it going to take for broader consumer demand to kick in? A new research study by Whirlpool Corporation (NYSE: WHR) in advance of CES 2019 paints a picture of what consumers desire in a smart appliance.
The global survey of more than 2,000 homeowners and renters around the world reveals these six vital needs from a smart appliance:
Improve Efficiency – The survey findings underscore the need for practical, efficient solutions from the smart home. A vast majority of consumers (72 percent) are looking for simpler, faster ways to help manage their lives, and over half admit to feeling that cooking (52 percent) and doing laundry (58 percent) take up more than the preferred amount of time. Smart appliances can fulfill those desires by enabling consumers to control them via voice, touchpanels, tablets or smart phones from around the home. Automatic timers can be used to run appliances at regular intervals for improved efficiency.
Reduce Waste – Three in four respondents (74 percent) are interested in smart appliance features that reduce food waste.
Manage Water Usage – Three in four respondents (75 percent) are interested in smart appliance features that manage water usage.
Save Money – Three in four respondents (78 percent) are interested in smart appliance features that help them save money. Integrators who connect smart appliances with a home control systems can integrate it with a utility's time-of-day sliding scale electrical pricing structure to save money. For example, using smart home control to automatically run the dishwasher or laundry appliances during the middle of the night when electrical rates are lower reduces costs.
Reduce Electrical Usage – Two in three respondents (64 percent) say it's important that their appliances help save on electricity costs.
Customization – Two in three respondents (69 percent) actively seek out products that can be personalized to their unique preferences.
What It Means for Integrators
As the smart home and Internet of Things (IoT) collide, smart appliances is a potentially new category of equipment for integrators to offer. While local appliance stores might carry a smart appliance, in most cases their delivery staff is not going to be capable of connecting a new smart refrigerator, dishwasher, oven, or clothes washer and dryer to a home's network. That task is going to be in the wheelhouse of a custom integrator.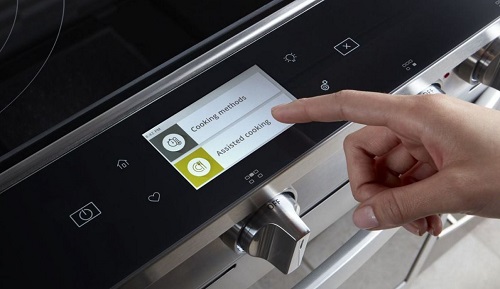 "The responses we received to this survey were abundantly clear: consumers said they need simpler, faster ways to manage their lives – in other words, they still feel products for the home aren't solving these problems," says Christian Gianni, senior vice president of product development at Whirlpool Corporation. "So when it comes to smart home technology adoption, the technology must provide a purposeful solution in their lives. Whirlpool Corporation has been laser focused on technology that serves a purpose and next month at CES, products from across our brand portfolio that deliver on these needs will be on display."
At CES 2019, Whirlpool Corporation (Sands Expo, booth #41925 in the Smart Home Marketplace) will introduce more than 20 new products and services across its brand portfolio, including collaborations with other tech companies via its Yummly digital recipe platform.
Survey results are based on a survey fielded by Research Now on behalf of Whirlpool Corporation of more than 2,000 consumers in the U.S., India, Brazil and France. The survey questioned respondents on their daily routines and preferences when it comes to home appliances.
Whirlpool Corporation has $21 billion in annual sales, 92,000 employees and 70 manufacturing and technology research centers. The company markets Whirlpool, KitchenAid, Maytag, Consul, Brastemp, Amana, Bauknecht, Jenn-Air, Indesit and other major brand names.

---
Save $100 When You Enter the CEPro BEST Product Awards Before May 24
Every year our editors recognize the most advanced products in the professional installation market. Wouldn't you like to tell your customers that your products are among this exclusive group? Enter the CEPro BEST Product Awards and give your sales team something to shout about. Early bird pricing ends May 24.
---
About the Author
---
Jason Knott is Chief Content Officer for Emerald Expositions Connected Brands. Jason has covered low-voltage electronics as an editor since 1990, serving as editor and publisher of Security Sales & Integration. He joined CE Pro in 2000 and serves as Editor-in-Chief of that brand. He served as chairman of the Security Industry Association's Education Committee from 2000-2004 and sat on the board of that association from 1998-2002. He is also a former board member of the Alarm Industry Research and Educational Foundation. He has been a member of the CEDIA Business Working Group since 2010. Jason graduated from the University of Southern California. Have a suggestion or a topic you want to read more about? Email Jason at jason.knott@emeraldexpo.com
Follow Jason on social media:

Jason also participates in these groups:
LinkedIn · Google+
Control & Automation
Nortek Security & Control President Mike O'Neal Departs; NSC Begins Search
Savant Shows HomeKit-Compatible Smart Circuit Breakers, Circadian Lighting
Product Briefs: Doorbird, Snom; Guardian Protection Services Changes Name; AudioResearch
Sonnen ecoLinx to Anchor New Illinois Sustainable Community
Control4 Unveils New Smart Home OS 3 Platform
View more on Control & Automation
Take Our Latest Quiz
How Well Do You Understand Ethernet Cables and Connectors?
Bose