Suppliers Better Fix Those 'Pesky Little Things' That Aggravate Dealers
While vendors pour all their energy into fixing "the big ones" like dealer margins, they fail to notice customers drifting away over easy-to-fix annoyances like inconvenient office hours and out-of-date spec sheets.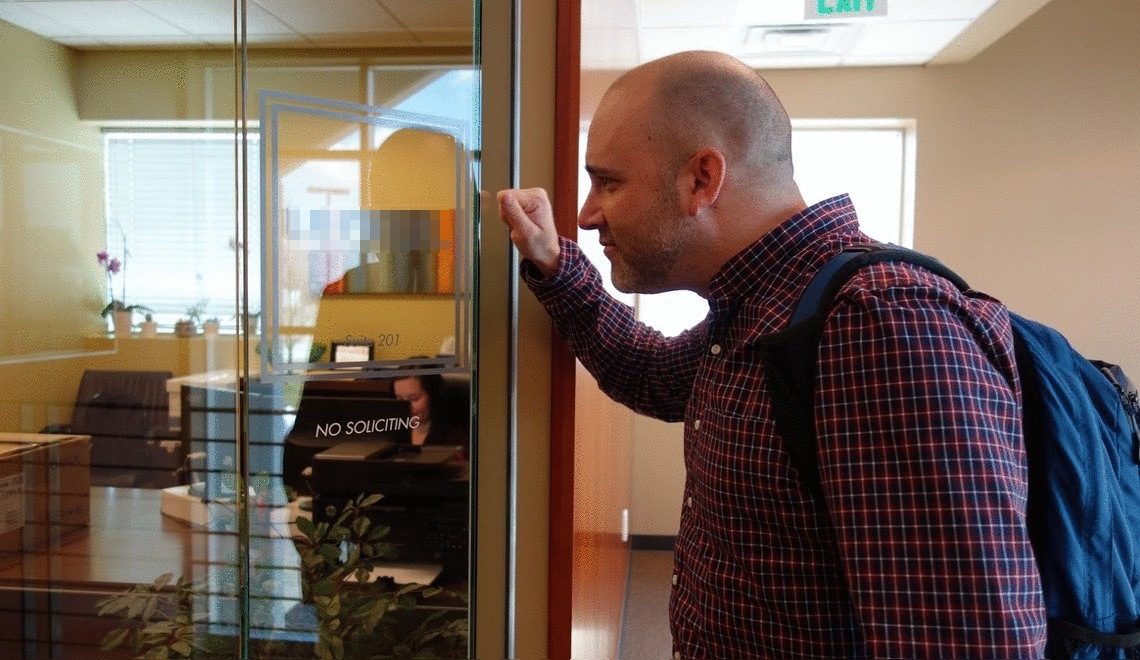 Julie Jacobson
·
April 25, 2018
In the April issue of CE Pro and online, we gushed over the best service providers in the home-technology channel as part of CE Pro's Quest for Quality Awards. Dealers submitted their favorite vendors in such categories as technical support, lead-generation programs, shipping policies, and other intangibles that tend to get overlooked in our eternal search for "best products."
So what about the worst of the bunch? We asked these dealers about their most "frustrating" vendors, and they were all too happy to name companies that "practically refuse to speak with you," have "completely inflexible payment terms," or "show product but never deliver and keep giving us a runaround."
In the round-up of frustrations we posted online, we generally glossed over these obvious ones. Manufacturers know that if they keep giving dealers the run-around, the dealers will eventually … run away. We also largely ignored complaints like "worst margins!" or "FORCED to complete their training course" that go to the heart of a supplier's business model.
Do suppliers not get that dealers often finish projects in the wee hours and need product specs right then and there?
— Callout Attribution
Instead, we highlighted the pain points that might be less obvious to manufacturers and possibly easier to "fix" – things like: "Try and get any real technical information about their two wire doorbell contact relay."
How difficult is it to publish technical data about key products, and make it easy to find online? Darn near impossible by the looks of it. We as editors struggle all the time to find product specs from manufacturers begging us to write about them. Imagine how integrators must feel when they need to design a project and put a price on it … or build a cabinet for a specific product of unknown size, weight and thermal properties.
Do suppliers not get that dealers often finish projects in the wee hours and need product specs right then and there? For many product categories, if they can't get the information from one vendor, they simply go to another. And lo and behold if that new vendor has all the specs on every product the dealer needs … the dealer will park his projects right there.
It's 2018 and Vendors Still Don't Get E-Business?
The same can be said of vendor ordering systems, mentioned by several dealers in their Q4Q rants. Suppliers might believe that, because they have a folksy relationship with their dealers, it's just fine for customers to call in their orders and chat about the weather with their favorite salesperson. They would be wrong. Dealers demand a fast, easy and accurate ordering process. They will walk away without it. This dealer comment pretty much sums it up:
"Rep didn't process [manufacturer] order for me, then steered me to [manufacturer's] TERRIBLE dealer site where I couldn't find the product using model or SKU number, so I couldn't order there. I then requested rep to just order for me and charge my card. They dropped the ball and I just walked away."
Dealers don't just abandon suppliers for big and obvious reasons like bad products and lousy margins. They flee for little nagging issues because someone else doesn't have them.
I'm sure manufacturers realize they should have accurate product data online, and a decent purchasing system for dealers, but they don't seem to grasp the urgency. These "little things" can lead to much bigger things like wrongly spec'd products and inaccurate orders.
At the very least, they can cause enough inconvenience to make dealers switch to more accommodating suppliers. And that's the crux: Dealers don't just abandon suppliers for big and obvious reasons like bad products, poor customer service and lousy margins. They'll flee for little nagging issues because someone else doesn't have them.
Here's an analogy from the press world: We're on a tight deadline and we want a sidebar on a touchscreen remote control – just a newer product with a few interesting features and a nice high-resolution image. For a manufacturer, the extra exposure could be really nice. But we're not looking to do any favors. We're on a deadline. Do we go to our favorite remote-control company, call up their marketing person, ask about appropriate products, and wait for a high-rez image and spec sheet? No, we go to the vendor Website where we know we can get everything we need right away.
Inevitably we get that call from the aforementioned supplier: "Why didn't you use our awesome product instead? Don't you like us?"
And our answer, like so many dealers responding to their jilted vendors, would be, "It was just so much easier to use the other guy."
---
2019 State of the Industry Special Report - CE Pro Download
The custom electronics industry saw a healthy 8 percent growth rate in 2018, down slightly from the blazing 11 percent growth in 2017 but still admiringly strong. Our 2019 State of the Industry indicates that readers expect to see even more growth in 2019. Get your copy today.
---
About the Author
---
Julie Jacobson, recipient of the 2014 CEA TechHome Leadership Award, is co-founder of EH Publishing, producer of CE Pro, Electronic House, Commercial Integrator, Security Sales and other leading technology publications. She currently spends most of her time writing for CE Pro in the areas of home automation, security, networked A/V and the business of home systems integration. Julie majored in Economics at the University of Michigan, spent a year abroad at Cambridge University, earned an MBA from the University of Texas at Austin, and has never taken a journalism class in her life. She's a washed-up Ultimate Frisbee player currently residing in Carlsbad, Calif. Email Julie at jjacobson@ehpub.com
Follow Julie on social media:
Twitter · LinkedIn · Google+
Julie also participates in these groups:
LinkedIn · Google+
Business
HTA Marks 1st Year Anniversary with 135 Members
People & Places: AVPro Hires Billingsley; AWA adds Spolar; James Rep of the Year
2019 CE Pro 100 Open for Entries
Creating the 'Perfect' Scripted Demo, Showroom Tour
Lutron Acquires Limelight Commercial Outdoor Wireless Lighting Control
View more on Business
Take Our Latest Quiz
How Well Do You Understand Ethernet Cables and Connectors?
Bose