Vutec CEO Howard Sinkoff Passes Away at 88
Vutec Corp.'s founder and CEO Howard Sinkoff, an innovator in screen technology, dies following a brief illness.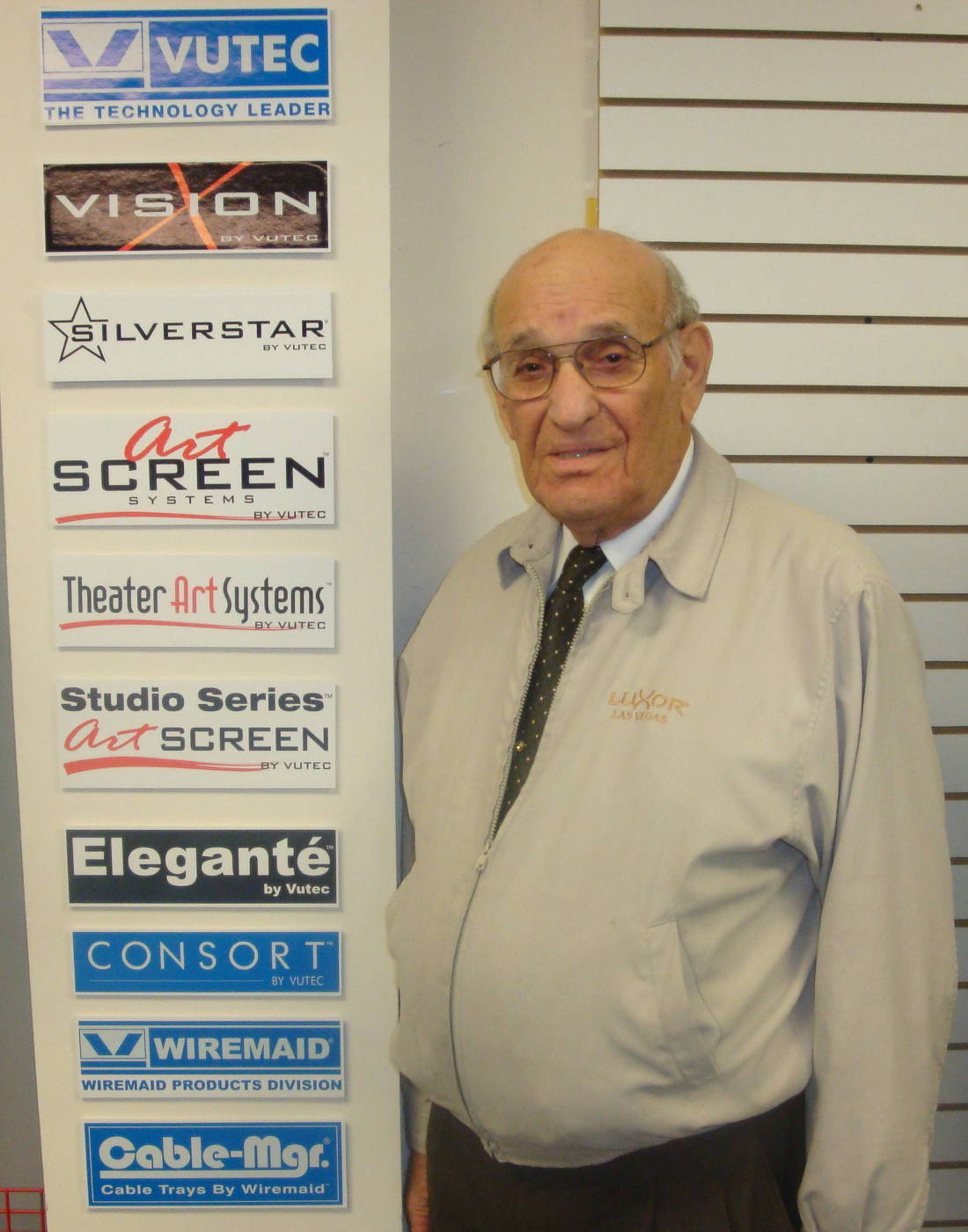 Jason Knott
·
May 25, 2018
Vutec Corporation founder and CEO Howard Sinkoff, a fixture in the custom electronics industry since 1977, has died at age 88. Sinkoff actually passed away back in December 2017, but Vutec did not announce his passing until this week. He died following a brief three-week illness.
Sinkoff started Vutec in 1977 and had been a forefather of progress in the projection screen industry, starting from his work perfecting the first video screen that could produce a picture with the technology at the time... a hand-crafted parabolic curve screen available in a 4:3 video or 1:1 A/V format up to120 inches diagonal. These ultra-high-gain curved screens were well suited to rooms with the lights on. In essence the first ambient light rejecting (ALR) screen.
Since then, Sinkoff continued to be the innovator and driving force of many of Vutec's products that have received awards from around the world and provided viewing pleasure to customers globally.
Daniel Sinkoff, the son of Howard Sinkoff, has taken on the role of president of Vutec Corporation. The company is the No. 6 projection screen brand in the industry with an 11 percent marketshare according to the most recent CE Pro 100 Brand Analysis Study.
Howard was not only an industry leader, but had a quick wit and a great sense of humor. He always had a joke for you at a trade show, and he was prolific at sending humorous political and sometimes off-color humor to his friends in the industry. He will be missed.
About the Author
---
Jason has covered low-voltage electronics as an editor since 1990. He joined EH Publishing in 2000, and before that served as publisher and editor of Security Sales, a leading magazine for the security industry. He served as chairman of the Security Industry Association's Education Committee from 2000-2004 and sat on the board of that association from 1998-2002. He is also a former board member of the Alarm Industry Research and Educational Foundation. He is currently a member of the CEDIA Education Action Team for Electronic Systems Business. Jason graduated from the University of Southern California. Have a suggestion or a topic you want to read more about? Email Jason at jknott@ehpub.com
Follow Jason on social media:

Jason also participates in these groups:
LinkedIn · Google+
Home Theater
Product Briefs: Magnavox Roku TVs; Luxul Firmware Updates; SI Short-Throw Solo Pro
Sony Crystal LED MicroLED Technologies Represent the Evolution of Flat-Panels
Vizio to Pay $17M in 'Spying' Class-Action Lawsuit Decision
Where's the Gear? 16 Electronics Components that Hide in the Home
$1,495 Parasound Halo P6 Preamplifier and DAC Debuts at Rocky Mountain Audio Fest
View more on Home Theater
Take Our Latest Quizzes
How Well Do You Understand Ethernet Cables and Connectors?
Quiz: Is Your Company Performance Above or Below Average?
How Much Do You Know About Cell Phone Signal Boosters?
How Efficient Is Your Service Department? Take the Quiz
5G and the Need for Cellphone Signal Boosters—Do You Know Enough?