Now THIS is Why we Want 8K
You might think 8K is unnecessary, gratuitous, overkill and not for you ... until you watch NASA's stunning video from the International Space Station.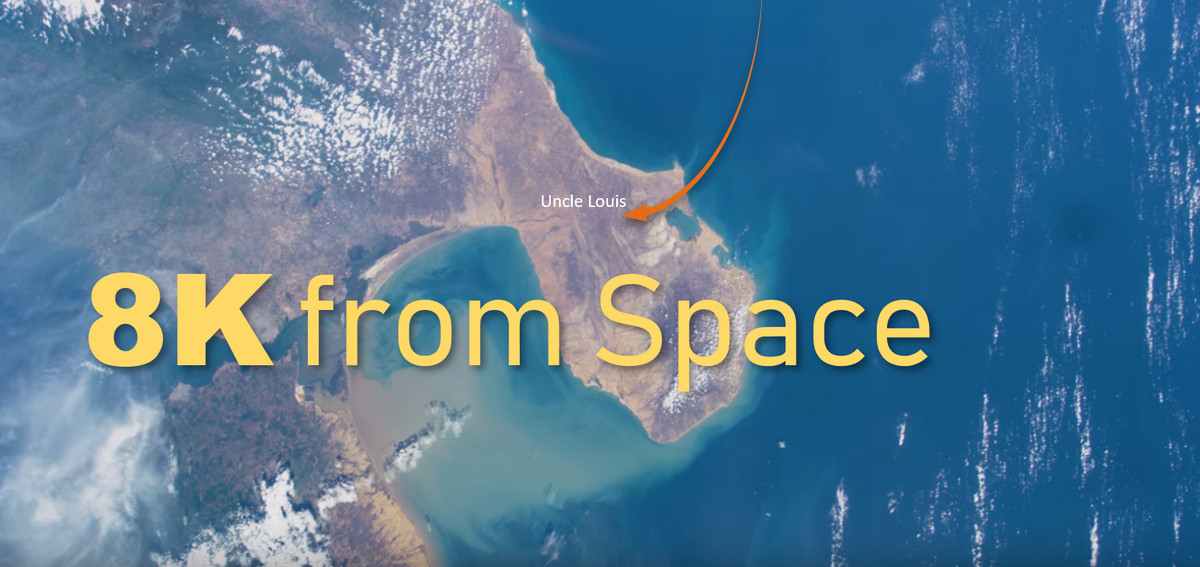 Julie Jacobson
·
November 6, 2018
If you think 4K with HDR delivers the best picture you could ever desire, then take a look at NASA's 8K footage from the International Space Station.
Space buffs could stand right up to an 8K display and discern every little gizmo in the space craft. And the rest of us can ogle at the rich images of Earth from 239,000 miles away.
True, few viewers will be able to appreciate the NASA video on anything approaching an 8K display, but the clarity and detail is remarkable, even on a 4K TV or monitor.
Maybe we won't need or desire 8K displays for action flicks and rom coms, but documentaries and cinematographic wonders could seal the deal.
As Jonathan Brawn of Brawn Consulting says, we were all happy enough with our images before 4K disrupted everything, "and we don't see anyone debating why 4K was a good upgrade from 1080p, do we?"
---
7 Clever Ways to Hide Home Technology - CE Pro Download
Most technology products are not that visually appealing. Black boxes and tangled wires do not add to the character of a high-end smart home project. Luckily, our integrator readers have a number of clever solutions so these components don't have to be visible in your next project.
---
About the Author
---
Julie Jacobson, recipient of the 2014 CEA TechHome Leadership Award, is co-founder of EH Publishing, producer of CE Pro, Electronic House, Commercial Integrator, Security Sales and other leading technology publications. She currently spends most of her time writing for CE Pro in the areas of home automation, security, networked A/V and the business of home systems integration. Julie majored in Economics at the University of Michigan, spent a year abroad at Cambridge University, earned an MBA from the University of Texas at Austin, and has never taken a journalism class in her life. She's a washed-up Ultimate Frisbee player currently residing in Carlsbad, Calif. Email Julie at jjacobson@ehpub.com
Follow Julie on social media:
Twitter · LinkedIn · Google+
Julie also participates in these groups:
LinkedIn · Google+
Home Theater
SnapAV Acquires Volutone, Adding 7 Distributor Locations
Product Briefs: Atlona, Josh.ai; Luxul Self Healing; Naim adds AirPlay 2; PS Audio OS; SnapAV
American Audio & Video Introduces $650 and $900 Thorens Turntables
Wounded U.S. Army Captain Nick Vogt Receives Custom ELAN Smart Home
Video Maven John Bishop: MicroLED Claims are 'Fake News'
View more on Home Theater
Take Our Latest Quizzes
How Well Do You Understand Ethernet Cables and Connectors?
Quiz: Is Your Company Performance Above or Below Average?
How Much Do You Know About Cell Phone Signal Boosters?
How Efficient Is Your Service Department? Take the Quiz
5G and the Need for Cellphone Signal Boosters—Do You Know Enough?