The Finishing Touch to All Your Installations is TecNec's Specialty
Add Tremendous Value & Profitability with our Custom Cable & Panel Fabrication Services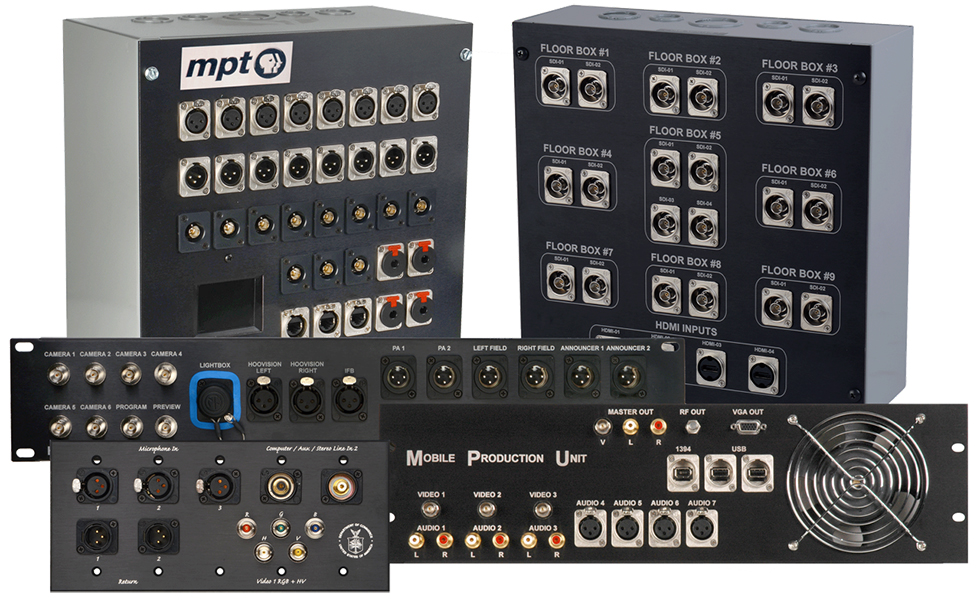 August 7, 2018
Most integrators see their distributor as a mere ordering portal where stock and price are the primary consideration. The order gets placed and you're on to the next task. Value added services are often overlooked when choosing a distributor and this is precisely what separates TecNec from all other video & audio distributors. TecNec's custom services yield high profit margins and your customers appreciate the finishing touch that sets your work apart from your competitors.
Custom Built Cables, Panels & Boxes
American craftsmanship and innovation is still alive and well at TecNec. Whether it's SMPTE camera cables for stadium integration or panel work requiring the elegance befitting a Fortune 100 boardroom, we're your complete source. We are the only industry distributor to house an on-site shop that offers on-time delivery of Custom:
Fiber Cables
Video, Audio, Ethernet & Control Cables
AV Rack Panels
Cable Reels
Wall Plates
Field & Milbank Wall Boxes
Our services are complimented by several additional capabilities including CNC milling machines, laser engravers, punch presses as well as the ability to provide labeling, panel pre-wiring and kitting. Our shop is certified by Neutrik (opticalCON), Belden, Canare and LEMO.
Free Panel Builder App
Our free panel builder app is a simple solution with an intuitive interface for designing your own rack panels and wall plates. It's compatible with any device, allows you to name unlimited projects and stores separate jobs for easy quotation and reordering. You create it, and we'll build it fast!
Don't Forget About Our Repair Services
Our In-House Shop can save you hundreds, if not thousands, by repairing & rebuilding the SMPTE Hybrid fiber, tactical fiber, multichannel snakes, camera, CCU or Triax cables you already own. Our testing, cleaning and reconnectorizing services will make your expensive cables as good as new!

Networking & Cables
Product Briefs: Basalte Crestron Connected; RTI RTiQ; Metra HDMI Discussion; Simply Reliable
HiBoost Takes On Competition with Unique, High Powered Cell Signal Boosters
FIBBR Debuts Design-Friendly HDMI Solution at CEDIA Expo 2018
GJD to Exhibit at CEDIA Expo 2018 for the First Time
14 Wiring Fails That Will Churn Your Stomach
View more on Networking & Cables
Take Our Latest Quizzes
How Well Do You Understand Ethernet Cables and Connectors?
Quiz: Is Your Company Performance Above or Below Average?
How Much Do You Know About Cell Phone Signal Boosters?
How Efficient Is Your Service Department? Take the Quiz
5G and the Need for Cellphone Signal Boosters—Do You Know Enough?