#TBT: The 10 Worst Wiring Jobs Cleaned Up
For this edition of Throwback Thursday, look back at photos of the worst wiring jobs after they've been cleaned up and see how they turned out.
Steve Crowe
·
June 19, 2014
Back in 2009, CE Pro took a look at 10 wiring jobs that needed a major overhaul. Five years later we're still seeing messy wiring that requires a lot of attention.
After showing you the worst wiring jobs on the planet, we've tracked down photos of what those same jobs looked like after an integrator cleaned up each mess.
Now, don't be fooled, some of these nightmarish jobs belong to and were done by CE pros themselves.
Some of these wiring jobs created a rat's nest or bird's nest of wires that could negatively affect the system's performance.
You asked for the "After" photos of the worst wiring jobs ever, and here they are, conveniently all in one place.
Click here to view The 10 Worst Wiring Jobs Cleaned Up.


White Paper Download: Tackling Multi-Zoned AV Installations with HDBaseT
---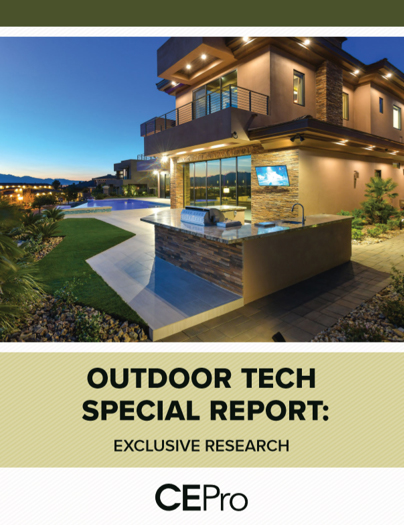 Find Out Why 63% of Integrators Expect Outdoor Business to Grow - CE Pro Download
The outdoor technology market is growing – both the demand from customers and the array of products available. According to our recent CE Pro survey, integrators are taking advantage of this opportunity to grow their businesses. Get your copy of the survey today.
---
About the Author
---
Steve Crowe has been writing about technology since 2008. He lives in Belchertown, MA with his wife and daughter. Have a suggestion or a topic you want to read more about? Email Steve at scrowe@ehpub.com
Follow Steve on social media:
Twitter · LinkedIn · Google+
Steve also participates in these groups:
LinkedIn · Google+