Study: Revenue for Tech Support Industry to Hit $2B by 2013
Number of households using tech support services has tripled since 2006.
Steve Crowe
·
April 30, 2009
Here's some good news for all the tech support staffs out there: the number of broadband households seeking your help has tripled since 2006, according to Parks Associates.
The research firm says revenues for the professional tech industry will surpass $2 billion by 2013.
Parks Associates finds that more than 30 percent of consumers have used either in-store or in-home tech support to solve a problem. That number was just 10 percent in 2006.
According to Parks Associates, demand for tech support has increased because consumers have less time and knowledge of today's complex technologies.
"The consumers purchasing new technologies have less time and inclination to solve the growing number of technology challenges in the home, while the technology and threats such as viruses and malware have become more complicated," says Kurt Scherf, vice president, principal analyst, Parks Associates.
"As a result, they are choosing professional services and looking to broadband service providers and retailers to provide digital home tech support services. The companies that offer the best solutions at the most competitive prices will come out ahead."

Source: Parks Associates
---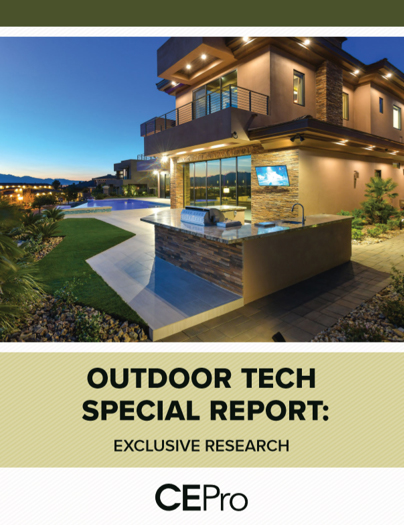 Find Out Why 63% of Integrators Expect Outdoor Business to Grow - CE Pro Download
The outdoor technology market is growing – both the demand from customers and the array of products available. According to our recent CE Pro survey, integrators are taking advantage of this opportunity to grow their businesses. Get your copy of the survey today.
---
award-winning Windows Media Center install." />
About the Author
---
Steve Crowe has been writing about technology since 2008. He lives in Belchertown, MA with his wife and daughter. Have a suggestion or a topic you want to read more about? Email Steve at scrowe@ehpub.com
Follow Steve on social media:
Twitter · LinkedIn · Google+
Steve also participates in these groups:
LinkedIn · Google+