Beam Soundbar Propels Sonos Q2 2019 Revenue Growth
Sonos reports $210 million in revenue, representing a 13% growth year over year, thanks in part to Beam Smart Soundbar.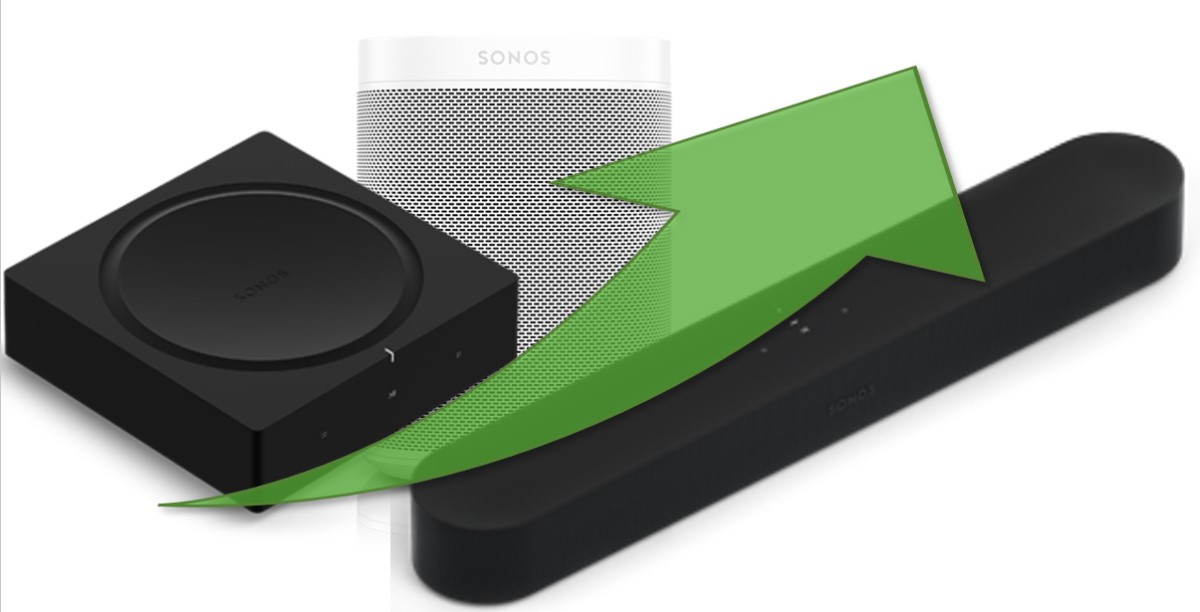 Lisa Montgomery
·
May 16, 2019
In its Q2 2019 report, Sonos (Nasdaq: SONO) shows growth in several key areas, together generating $210 million in revenue, which is a 13% increase in revenue year-over-year. The company sold 785,291 products in Q2 FY2019, representing a 1% growth year-over-year. While revenues were up, losses were down—a $23 million net loss compared to a loss of $34 million last year.
The report attributes its Q2 2109 growth largely to the strength of sales for its Beam Smart Soundbar, with revenue of this product growing 29% over the previous year; it contributed to a 57% increase in home theater speaker products sold.
Revenue also grew in Sonos' components category, by 33% year-over-year, with the launch of the Sonos Amp and the February introduction of Sonos Architectural Sonance speakers.
Sonos attributes the Sonos Amp, which became generally available Q2 FY2019 after a limited supply introduction in Q1, to reinvigorating the components category, driving 19% unit growth and 33% revenue growth in the quarter.
Operating expenses in Q2 FY2019 were $113.4 million, representing 53.9% of revenue for the period compared to 61.6% of revenue last year. Lower operating expenses were primarily driven by a $9.9 million, or 16.6% reduction in sales and marketing spend.
Related: Sonos Beam Soundbar is Full of Firsts
The company states in the report that sales and marketing spend continues to benefit from reorganization efforts completed in FY2018 and reduced marketing program as it shifts its focus from traditional paid media to digital platforms and the direct-to-consumer channel.
Sales Shift From Discontinued PLAY:3 to Sonos One
Recording a decline in sales and revenue is the wireless speakers category, dropping 17% year-over-year. Sonos attributes the decline to the discontinuation of its PLAY:3 from the portfolio and declining PLAY:1 volumes, as volume mix shifted to Sonos One.
"Outdoor capabilities have long been requested by our customers, and this partnership represents a strong first step as we broaden our offerings outside of the home."
— Patrick Spence, CEO, Sonos
As the company's newest wireless speaker, Sonos One, may breathe new life into the category. It recorded 14% revenue growth year-over-year, and PLAY:5 recorded 21% revenue growth.
Despite the overall decline in wireless speakers revenue, Sonos plans to deliver new products in this category to balance and grow its overall portfolio.
A highlight of Q2 2019, according to the report, was the company's launch of the Google Assistant by Sonos. Through a software upgrade, Sonos One and Beam will both be able to support the Google Assistant.
Another development the Sonos recognizes as future driver of sales and revenue is an architectural outdoor speaker it launched in April with Sonance.
"Outdoor capabilities have long been requested by our customers, and this partnership represents a strong first step as we broaden our offerings outside of the home," says Sonos CEO Patrick Spence in a letter to shareholders.
Additionally, in August Sonos will launch products for sale at IKEA retail locations.
---
Secure Your Free Pass to CEDIA EXPO 2019
Register before Sept. 2 to gain free access to the opening keynote, product training & education series as well as the show floor including Innovation Alley and much more. Don't miss your chance. Sign up today.
---
About the Author
---
Lisa Montgomery has been a member of the CE Pro and Electronic House editorial teams for nearly 20 years; most of that time as the Editor of Electronic House. With a knack for explaining complex high-tech topics in terms that average consumers can understand, her style of writing resonates with people who are interested in adding electronic systems to their homes, but are unsure of the steps involved and the solutions available. From basic lighting control systems to full-blown automation systems, Lisa understands the home electronics market well, and is able to point consumers in the right direction on their quest for a smarter, more convenient, efficient and enjoyable home. Over the years, she has developed close relationships with key manufacturers and seasoned custom electronics professionals, giving her a keen sense of what home technologies are hot now and what is on the horizon. She shares this wisdom regularly through feature stories, product roundups, case studies technology spotlights and comprehensive guides and books. Have a suggestion or a topic you want to read more about? Email Lisa at lisa.montgomery@emeraldexpo.com
Follow Lisa on social media:

Lisa also participates in these groups:
LinkedIn · Google+