Smart Kitchen Appliances Still Misunderstood
Despite their ability to be controlled via apps and simplify chores, kitchen appliances are being adopted by few homeowners.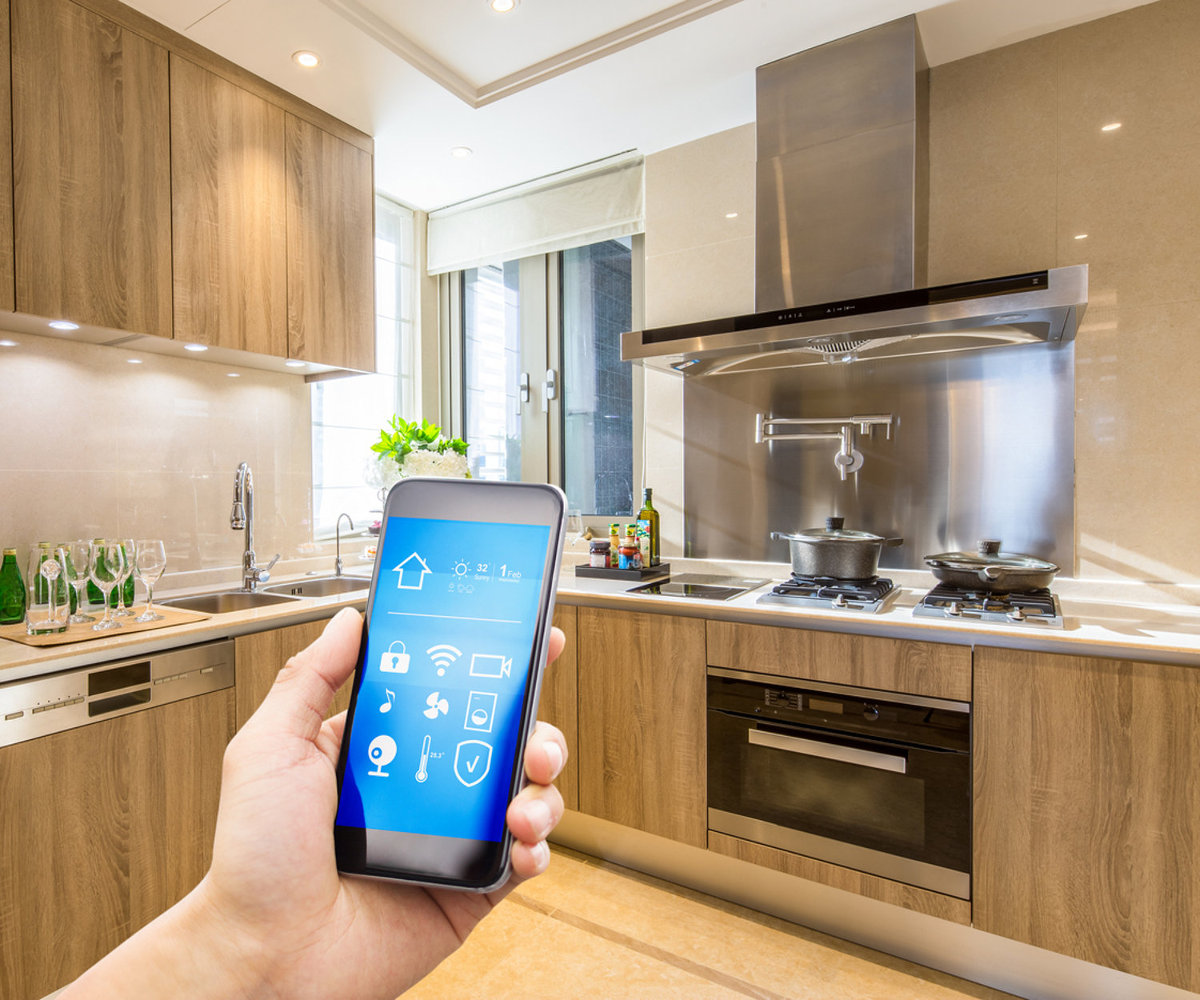 Lisa Montgomery
·
July 11, 2018
If you've been thinking about offering smart kitchen appliances, think again. According to surveys, consumers haven't fully embraced the concept of connected refrigerators, ovens, and other appliances, citing concerns over privacy and pricing as the biggest inhibitors. Education, therefore, seems to be the key to bringing awareness and understanding to this sector of the smart home.
According to a January 2018 survey by Fluent LLC, kitchen appliances posted a low level of ownership (7 percent) among U.S. Internet users.
The low adoption rate may stem from a lack of understanding of the features and benefits of smart kitchen appliances. In a June 2018 YouGov poll, 62 percent of US consumers said they were aware of smart appliances (including thermostats, not just kitchen appliances) but didn't really know much about them.
This was more pronounced for those 35 and older (67 percent), while 52 percent of consumers ages 18 to 34 knew about smart appliances but didn't fully understand them. Over one-quarter (26 percent) of that younger age group had awareness and claimed to know a lot about them. In all, just 9 percent of respondents across all age groups had not heard of smart appliances.
The biggest worry with smart appliances is cost: 31 percent of respondents ages 18 to 34 and 38 percent of those over 35 cited this as a concern. Being hacked and fears about data privacy had similar levels of concern, while practical matters like not being able to use them if there were problems connecting to the internet was also an issue.
On a more positive note, studies show that other types of home technology are resonating strongly with the American public. According to an analysis of online posts on social media, forums and comments by Crimson Hexagon, sentiment about smart-home technology is growing more positive.
In 2010, 60 percent of conversations were positive; in 2017, that percentage hit 80 percent. The lighting category had the highest proportion of positive comments (93 percent), followed by entertainment (86 percent) and home assistants (85 percent). Security had the least amount of positive comments (77 percent).
---
Save $100 When You Enter the CEPro BEST Product Awards Before May 24
Every year our editors recognize the most advanced products in the professional installation market. Wouldn't you like to tell your customers that your products are among this exclusive group? Enter the CEPro BEST Product Awards and give your sales team something to shout about. Early bird pricing ends May 24.
---
About the Author
---
Lisa Montgomery has been a member of the CE Pro and Electronic House editorial teams for nearly 20 years; most of that time as the Editor of Electronic House. With a knack for explaining complex high-tech topics in terms that average consumers can understand, her style of writing resonates with people who are interested in adding electronic systems to their homes, but are unsure of the steps involved and the solutions available. From basic lighting control systems to full-blown automation systems, Lisa understands the home electronics market well, and is able to point consumers in the right direction on their quest for a smarter, more convenient, efficient and enjoyable home. Over the years, she has developed close relationships with key manufacturers and seasoned custom electronics professionals, giving her a keen sense of what home technologies are hot now and what is on the horizon. She shares this wisdom regularly through feature stories, product roundups, case studies technology spotlights and comprehensive guides and books. Have a suggestion or a topic you want to read more about? Email Lisa at lisa.montgomery@emeraldexpo.com
Follow Lisa on social media:

Lisa also participates in these groups:
LinkedIn · Google+
Control & Automation
Savant Shows HomeKit-Compatible Smart Circuit Breakers, Circadian Lighting
Product Briefs: Doorbird, Snom; Guardian Protection Services Changes Name; AudioResearch
Sonnen ecoLinx to Anchor New Illinois Sustainable Community
Control4 Unveils New Smart Home OS 3 Platform
Crestron Partners with Domotz for Remote Management
View more on Control & Automation
Take Our Latest Quiz
How Well Do You Understand Ethernet Cables and Connectors?
Bose