Skywalker to Distribute Luxul Networking Products
Distributor Skywalker has inked a deal to distribute Luxul networking solutions.
CE Pro Editors ·
April 30, 2013
St. Louis-based distributor Skywalker has announced the signing of a North American distribution agreement with Luxul, marking its first move into offering networking products.
"For years, Skywalker has been providing technical assistance for products requiring networking. For example, our own surveillance product line, Retina. The most common technical support issues are unstable or unreliable networks, resulting in an increased number of technical support calls," says Bill Huffman, vice president of customer care at Skywalker.
"We have been actively pursuing a lineup of networking products specifically geared to the custom integrator. Luxul's product range, ease of deployment, quality, reliability, and profitability are exactly what our dealers need in today's competitive environment. We will continue to expand into numerous new growth categories so that our dealers can get properly positioned to profitably participate in new emerging opportunities," he adds.
This is the third consecutive week Skywalker has announced a new "Tier One" addition to its portfolio, having previously added SunBriteTV weatherproof TVs and Sonance SonArray outdoor speakers.
Luxul product is now in stock at all Skywalker U.S. branches and will be arriving in Canada next week. A major training initiative on networking is scheduled on May 14th for all Skywalker dealers. Luxul's product range includes WAPs, switches and routers, antennae and signal boosters.
---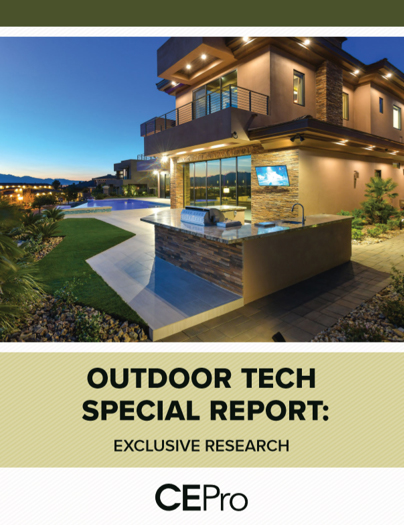 Find Out Why 63% of Integrators Expect Outdoor Business to Grow - CE Pro Download
The outdoor technology market is growing – both the demand from customers and the array of products available. According to our recent CE Pro survey, integrators are taking advantage of this opportunity to grow their businesses. Get your copy of the survey today.
---