SIM2 Demos LUMIS 3D SOLO Projector at Pride of Hawaii Summit
SIM2 will demo its LUMIS 3D SOLO Projector at the Pride of Hawaii Design Summit 2.0.
CE Pro Editors ·
June 3, 2011
Hawaii is home of the luau, Don Ho, and detective Steve McGarrett.
It's also the home of the Pride of Hawaii Design Summit 2.0.
The event will take place June 3 at the Honolulu Design Center and will include a demo of SIM2's LUMIS 3D SOLO Projector.
"Marco [Colindres, principal Pride of Hawaii] has done an incredible job working with the interior design and architect community in Hawaii to bring everyone together for this prestigious event," says Alberto Fabiano, executive vice president of SIM2 USA. "SIM2 will further enhance the event by showcasing cinema-quality 3D with our unique LUMIS 3D SOLO projector displayed on a Stewart [Filmscreen] projection screen. Thanks to our incredible R&D team, this projector is the first in the home theater industry to utilize triple-flash 144Hz technology to deliver a significantly improved 3D viewing experience."
---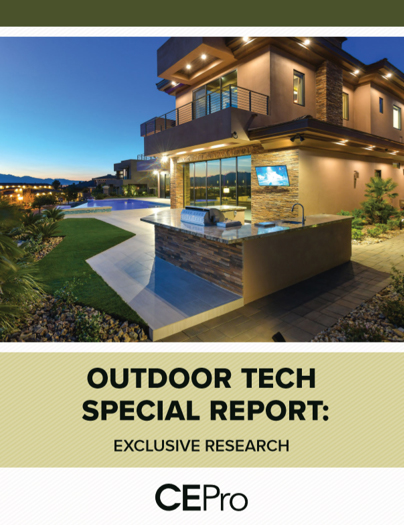 Find Out Why 63% of Integrators Expect Outdoor Business to Grow - CE Pro Download
The outdoor technology market is growing – both the demand from customers and the array of products available. According to our recent CE Pro survey, integrators are taking advantage of this opportunity to grow their businesses. Get your copy of the survey today.
---