The Secret Behind Seamless Product Integration: Control Integration
Compatibility of a product line is key for supporting professional integrators in the field. Here's what Yamaha is doing.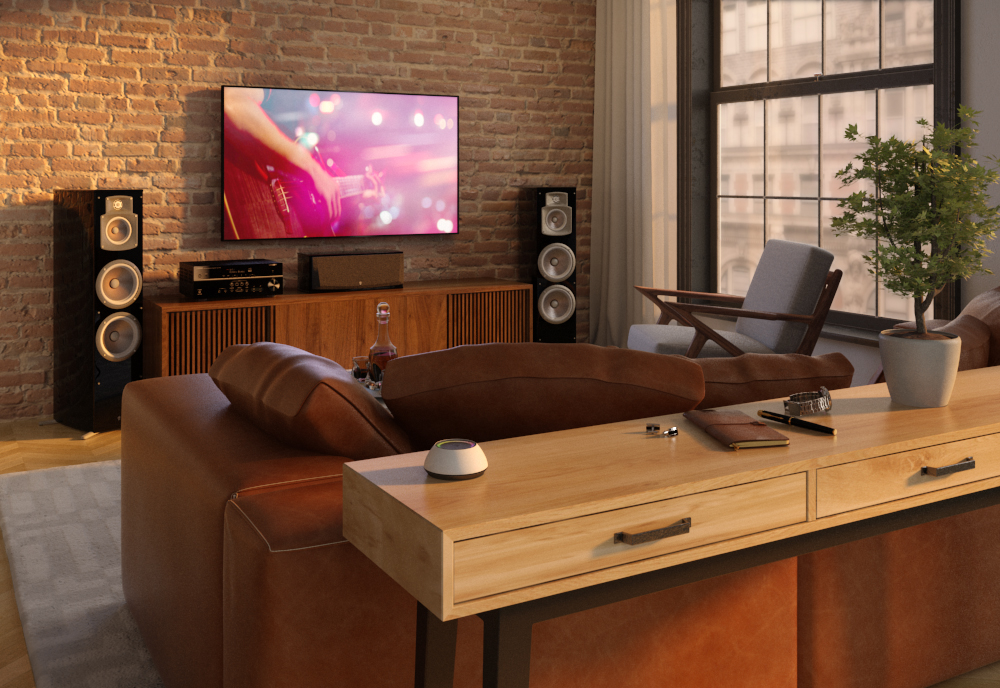 Robert Archer
·
April 2, 2019
Sometimes the priorities for consumers and integrators differ. Consumers are driven by technology and recent innovations that excite, such as 4K, HDR, Dolby Atmos and high-resolution audio.
Integrators, while excited about these technologies, know it takes more than object-based surround sound or a new video format to ensure a successful A/V system installation.
Behind the scenes and much less sexy than those above-mentioned technologies, control integration is the tie that binds. As systems continue to advance and become more IT-centric, the more the onus is placed on integrators to ensure the interoperability of the products they offer.
To help integrators, Yamaha is working with manufacturers across the custom installation market to make sure its home audio products easily integrate into the control and automation systems that serve as the interface for its entire product line and custom installation industry.
Control Interoperability a Priority for Yamaha
Industry veteran, Robbie Burchett, CI channel marketing manager, Yamaha Corporation of America, points out that some of the company's most widely known work in the area of control system integration can be found with its Control4 driver.
The Control4 drivers from Yamaha are certified by the home control company. The certification process with Control4 includes thorough testing of an extensive amount of Yamaha gear sent to the Utah-based company. The drivers are developed in house by Yamaha with dedicated resources, which include several engineers.
"They are quite familiar with our gear," notes Burchett. "We also have Control4 equipment in our labs, so that we can continually test and optimize as well."
Taking a global approach to the control of its products, Burchett explains that most of the products that make up its MusicCast series of home entertainment and whole-house audio products follow the same command set, such as utilizing the same power, volume, sleep and other commands with a forward-thinking open API structure.
"It is easy to adopt multiple models because they use similar commands. The only difference may be the input names, for example, the input on a soundbar may be different than the inputs on a receiver," he comments. "However, everything else is typically the same. Our attention to detail allows us to be consistent with the flow from model-to-model."
Related: Here's How to Use Yamaha MusicCast to Build the Backbone of A/V System Interoperability
Yamaha recently announced that it has partnered with Universal Remote Control (URC) to provide integrators with a control driver for its MusicCast whole-house audio platform. The new URC driver enables the advanced control of MusicCast-enabled products using URC's Total Control 2.0 series of control products.
Yamaha emphasizes its URC Total Control 2.0 driver provides two-way control for MusicCast streaming services such as Pandora, Deezer, TIDAL and Internet radio.
Looking back at the development of its URC Total Control 2.0 drivers, Burchett adds that Yamaha partnered with a third-party expert on the Total Control platform to help with the development of its URC driver.
Burchett says that in order to maintain its product-to-product control standards, the third-party help provide the level of performance and quality that not only dealers expect from Yamaha, but what Yamaha holds itself to.
"There are so many things that receivers do that soundbars don't, and we ultimately did a great job to make the driver universal."
Control Technology Evolution Reflects Other Market Trends
Like other aspects of the custom electronics industry, the home control and automation industry has been fueled by the development of IP-based technologies.
Years ago, Yamaha got in front of the shift to IP technologies with its product engineering and now has over a decade of reliable solutions.
"The market has evolved, and it is now diverse. About 10 years ago during the downturn of the economy, many dealers didn't want to learn networking and control and automation. The ones that did, however, are doing well," he says.
Yamaha was one of them.
"We've been strong in that aspect of control. Back in the days of RS-232, it was a solid solution. Now, as long as the network is strong, IP works well too."
Supporting the various sales and technical demands of its product line, which includes control integration, Yamaha offers integrators driver documentation and distributor training events.
Read Next: Yamaha Surround: AI Processing—Hearing is Believing
Excusing the A/V pun, Burchett summarizes the big-picture mindset of Yamaha in how it develops its product line and supports them through its dealer programs and control provisions: The ultimate goal of Yamaha is to provide integrators with solutions for every installation scenario.
"Homeowners don't want different control parameters for soundbars and A/V receivers; they want to learn a single interface. That's why Yamaha takes a specific approach to its product control."
— Robbie Burchett, Yamaha
The idea is to sell homeowners on the benefits of home theater and whole-house A/V entertainment. In order to meet those goals the products must be reliable and they must work cohesively so homeowners aren't preoccupied with anything other than enjoying their electronics systems.
"You are not selling Dolby Atmos with a big TV, what you are selling is an experience. That is why they are paying you," he emphasizes.
"After they get home from work, they want to press a button with the expectation the system will work. They do not want to pick up three remotes. Our integrations ensure that whatever the system or platform, Yamaha is part of that experience to love life more."
Another aspect of control the company prioritizes is its industry relationships.
Industry relationships and the ability to support protocols such as IP, IR and RS-232 are important to Yamaha. Yamaha is open to collaborating with as many control companies as possible. It's a philosophy that benefits both installers and their customers.
"I've been working with the control system companies for a long time," Burchett comments. "I try to reach out to as many as possible and connect them with our equipment. We let them have access to our codes. There is no obligation to buy our equipment to get our codes."
Yamaha is working with a number of companies at the moment and expects to share announcements in the months ahead.
Working with all of these control manufacturers, Burchett reiterates the goal is the same across the board with both control capabilities and features.
"End users desire two-way metadata, scrolling lists, auto-populating lists and cover art. Homeowners don't want different control parameters for soundbars and A/V receivers; they want to learn a single interface. That's why Yamaha takes a specific approach to its product control."
---
Save $100 When You Enter the CEPro BEST Product Awards Before May 24
Every year our editors recognize the most advanced products in the professional installation market. Wouldn't you like to tell your customers that your products are among this exclusive group? Enter the CEPro BEST Product Awards and give your sales team something to shout about. Early bird pricing ends May 24.
---
About the Author
---
Bob is an audio enthusiast who has written about consumer electronics for various publications within Massachusetts before joining the staff of CE Pro in 2000. Bob is THX Level I certified, and he's also taken classes from the Imaging Science Foundation (ISF) and Home Acoustics Alliance (HAA). Bob also serves as the technology editor for CE Pro's sister publication Commercial Integrator. In addition, he's studied guitar and music theory at Sarrin Music Studios in Wakefield, Mass., and he also studies Kyokushin karate at 5 Dragons in Haverhill, Mass. Have a suggestion or a topic you want to read more about? Email Robert at robert.archer@emeraldexpo.com
Follow Robert on social media:
Twitter
Robert also participates in these groups:
LinkedIn · Google+
Control & Automation
Sonnen ecoLinx to Anchor New Illinois Sustainable Community
Control4 Unveils New Smart Home OS 3 Platform
Crestron Partners with Domotz for Remote Management
Product Briefs: Guardian Protection Services Changes Name; AudioResearch, Kwikset; Play-Fi, AirPlay2
ProSource: 'Strange' Market, 5G Glee, RMR Ambivalence, Marc Fisher Wins
View more on Control & Automation
Take Our Latest Quiz
How Well Do You Understand Ethernet Cables and Connectors?
Bose