Schneider to Open Experience Center in Tennessee
Experience Center will be open to visitors on Jan. 1, 2010 in LaVergne, Tenn.
CE Pro Editors ·
November 23, 2009
Schneider Electric has announced plans to open a new Experience Center for demonstration of its commercial and home control solutions in LaVergne, Tenn.
The Experience Center, which is being relocated from Orlando, Fla., will be open to visitors Jan. 1, 2010. The new location will provide several benefits, including an expanded space for on-site installer training, as well as close proximity to Schneider Electric staff and other Schneider Electric facilities in the greater Nashville area.

"The Experience Center model has been a proven sales generator for our home lighting control solutions because we are able to immerse the customers in that environment and give them the full experience in real-life vignettes," says Tony Gentile, vice president, Installation Systems and Control. "Our previous location in Orlando has worked extremely well over the past three years, and our new facility will build on what Orlando offered by adding commercial office, warehouse and hospitality environments."
The center will be housed in the new Schneider Electric facility in LaVergne, which is located at 320 Tech Park Drive. Inside will be several vignettes, including a kitchen, living room and bathroom. Among the products on display will be:
Wiser home control and wireless lighting controls
Schneider commercial building automation and control
Juno lighting
Pelco security products
PowerLogic metering and monitoring solutions
The multiple Schneider Electric solutions employed have contributed to the facility qualifying to become LEED-certified.
While the main Experience Center will now be located in LaVergne, Schneider Electric is continuing to open additional centers throughout the United States, including locations in Chicago, Dallas and St. Louis.
---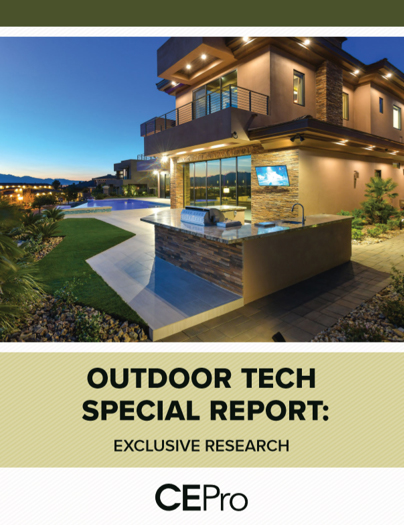 Find Out Why 63% of Integrators Expect Outdoor Business to Grow - CE Pro Download
The outdoor technology market is growing – both the demand from customers and the array of products available. According to our recent CE Pro survey, integrators are taking advantage of this opportunity to grow their businesses. Get your copy of the survey today.
---