Savant Launches Cloud Platforms for Home-Automation Config, Management, Service
New Savant Central Management and Savant Studio let dealers ditch the computer for programming and manage all their home-automation projects and clients in one cloud-based portal.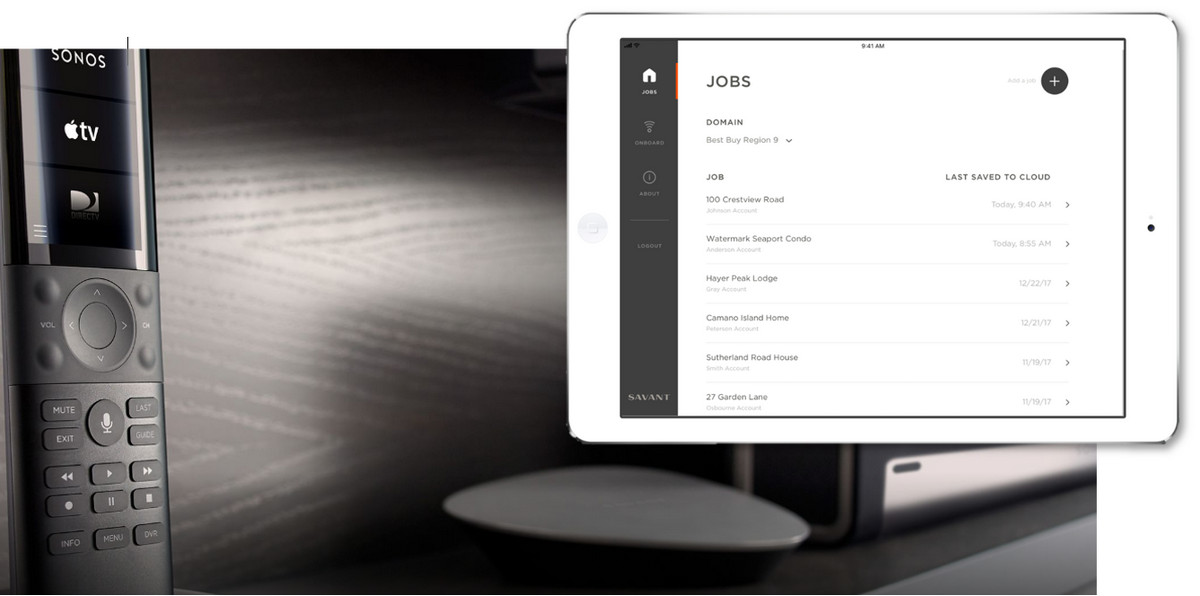 Julie Jacobson
·
June 29, 2018
Savant is making it easier for home-automation pros to program systems from a mobile app and manage their clients and projects in a single cloud-based portal.
The company announces two new software platforms – Savant Central Management and Savant Studio.
Central Management is exactly what it sounds like – a single place to manage customers and jobs. This is where an integration company can see, at a glance, what's happening in any client's home, with permission of course.
The integrator creates access tiers on their side, granting permissions based on employee and client; the customer enables access on their side via the Savant Pro app, allowing access for as little as an hour or as long as the project requires. All permissions are time and date stamped.
The software tracks revisions and ensures everyone in the company is working on the same project documents at any given time.
Central Management also facilitates customer service with remote diagnostics, time/date-stamped systems logs, remote maintenance and configuration capabilities.
Dealers can be alerted to new software and firmware updates, and push those updates to their customers. They can view the status of all client systems in a single dashboard. and perform "many critical tasks remotely," according to Savant.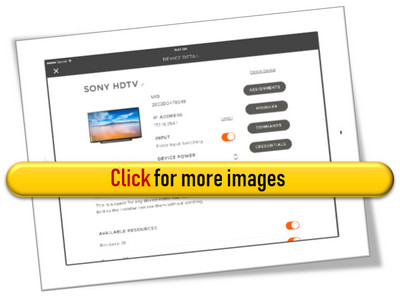 Savant Central Management is launching free off charge to all authorized integrators, but the company is "exploring options on how to assist integrators in bundling Central Management into their service offering," a spokesperson tells CE Pro.
Savant Studio is a new iOS app that enables integrators to leave their Mac computers in the office, and configure systems in the field via an iPad.
The platform works with Savant's S2 Host controller -- the one optimized for Savant Pro remotes. With it, technicians can design and deploy entry-level systems end-to-end without a computer, including Savant's "full range of features and services" such as Savant Music, lighting and climate controls.
Savant Studio integrates seamlessly with the company's Mac-based Blueprint software. Configurations created in Blueprint can be accessed via Savant Studio and vice versa.
Through Savant Central Management, all project files, configurations and revision management history are stored in the cloud, whether they came from Blueprint, Savant Studio or both.
"Studio guarantees quality deployments for smaller systems efficiently via a drag-and-drop iPad application that works in conjunction with Savant Central Management," the company says.
About the Author
---
Julie Jacobson, recipient of the 2014 CEA TechHome Leadership Award, is co-founder of EH Publishing, producer of CE Pro, Electronic House, Commercial Integrator, Security Sales and other leading technology publications. She currently spends most of her time writing for CE Pro in the areas of home automation, security, networked A/V and the business of home systems integration. Julie majored in Economics at the University of Michigan, spent a year abroad at Cambridge University, earned an MBA from the University of Texas at Austin, and has never taken a journalism class in her life. She's a washed-up Ultimate Frisbee player currently residing in Carlsbad, Calif. Email Julie at jjacobson@ehpub.com
Follow Julie on social media:
Twitter · LinkedIn · Google+
Julie also participates in these groups:
LinkedIn · Google+
Control & Automation
Amazon's New Alexa Guard: Huge Implications for Sound Recognition in Security; ADT Stock up 7%
Control4 C4Yourself Day Redux Coming October 18
ABB Launches ABB-free@home Smart Home Control Platform
Amazon Announces ADT Pulse as Professional Installation and Monitoring Solution for Alexa Guard [PR]
Amazon's Big Alexa New-Product News: Alexa Guard, TIDAL Streaming, Local Control, More [PR]
View more on Control & Automation
Take Our Latest Quizzes
How Well Do You Understand Ethernet Cables and Connectors?
Quiz: Is Your Company Performance Above or Below Average?
How Much Do You Know About Cell Phone Signal Boosters?
How Efficient Is Your Service Department? Take the Quiz
5G and the Need for Cellphone Signal Boosters—Do You Know Enough?