Poll: Did Rock and Roll Hall of Fame Get It Right?
Each year the Rock & Roll Hall of Fame generates an enormous amount of buzz when it announces its induction class. This year is no different with acts such as Janet Jackson and Radiohead.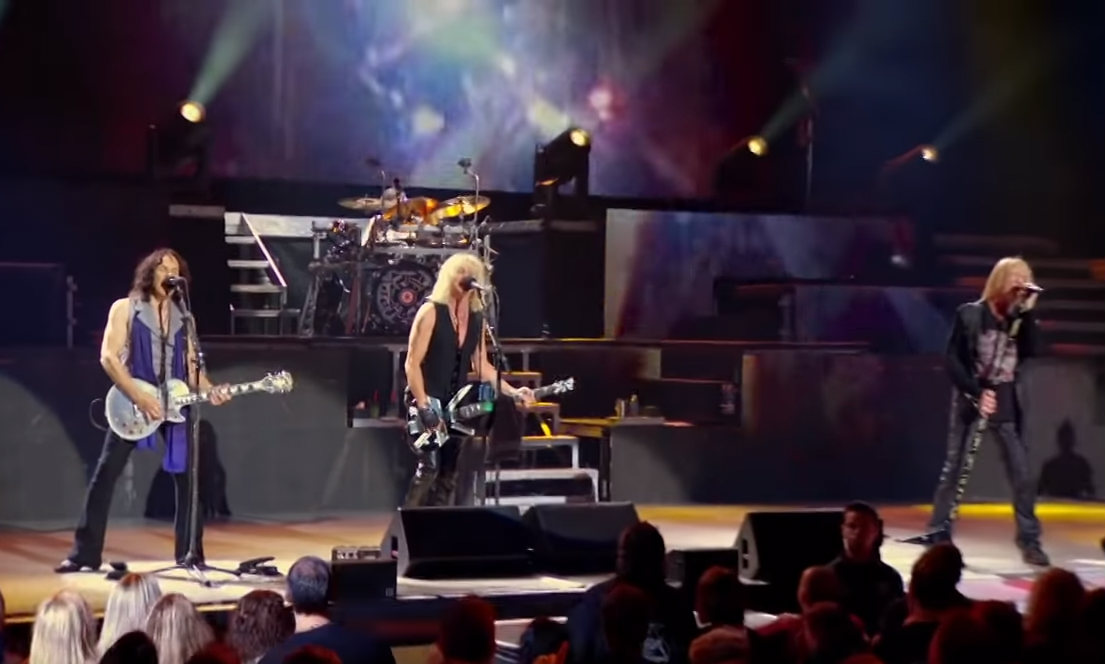 More about Klipsch
Headquartered in Indianapolis, Indiana, our world-class speakers and headphones allow people to connect with their favorite music like no other brand by delivering the power,...

Klipsch Company Info
Robert Archer
·
December 17, 2018
In a highly controversial announcement, the Rock & Roll Hall of Fame recently released its 2019 Inductees.
Presented by Klipsch Audio, the hall's latest class cites the accomplishments of The Cure, Def Leppard, Janet Jackson, Stevie Nicks, Radiohead, Roxy Music and The Zombies as the most deserving acts of this year's nominees, which also included Rage Against the Machine and MC5.
The induction ceremony is scheduled to take place on March 29, 2019 at the Barclays Center in Brooklyn, New York, and in conjunction with the event, the Rock Hall will unveil an inductee exhibit in Cleveland, the home of the hall of fame.
Klipsch says that ballots were sent to more than 1,000 artists, including music historians and members of the music industry.
Four of the top five artists from the fan ballots—Def Leppard, Stevie Nicks, The Cure and The Zombies—will be inducted as performers, and Klipsch adds that a limited amount of tickets for the ceremony in Brooklyn will be made available to Hall of Fame members and Donors of the Supporter Circle in a presale event.
Rock & Roll Hall of Fame 2019 Class Under Fire
Setting social media on fire, the announcement of the 2019 class drew the ire of some music fans for placing Jackson, Radiohead, and Roxy Music in the hall.
This isn't the first time the hall has been under fire for its choices, but the tide did appear to be turning for the organization after placing respected acts like Rush, Kiss and Deep Purple into the Hall of Fame over the past few years.
There are a few reasons why music fans may be questioning this year's grouping:
Jackson's best work has come through numerous collaborations with Jimmy Jam and Terry Lewis, who really should be inducted with her based on their respective contributions to her records.
Radiohead hasn't been in the public eye for a while, as they don't tour much anymore and don't get a lot of radio play. The perception of Radiohead from some rock fans is that of a pretentious, self-important band that couldn't share a stage with an energetic, politically-charged band like Rage Against The Machine.
Related: Can Millennials Distinguish Between High-Res MQA Audio and Apple Music Streaming?
Roxy Music is another mystery. While adored by music critics, some rock fans, myself included, believe Roxy Music shouldn't be in the Rock & Roll Hall of Fame over arguably more iconic rock bands like Ozzy Osbourne, Iron Maiden, King Crimson, Pat Benatar, The Pixies, Sonic Youth, Motorhead, Soundgarden, and the remaining three from metal's "Big Four:" Slayer, Megadeth, and Anthrax.
Based on the results of this year's ballot, it once again appears that fans got it right, while the nepotism that rules the music industry has once again made the hall look bad.
With that all said, the Hall didn't get everything wrong. The 2019 class does include some well-liked and historically significant rock bands like Def Leppard, The Cure, The Zombies, and Stevie Nicks for their contributions and impact on rock and roll.
In addition, let's thank Klipsch for helping to support rock music in an era where actually having the talent to play instruments and perform live are secondary skills that often take a backseat to how someone looks and how marketable a performer is on the Internet.
Is the Hall of Fame Out of Touch? You Decide
We'd like to know your opinions on this year's Rock and Roll Hall of Fame class. Do you think all of the artists are deserving of a spot? Has the Hall of Fame lost touch with its fanbase? Let us know in the survey below!
---
We're Looking for Your BEST Projects
Don't miss your chance to enter to win a 2019 BEST Projects Award. We'll be announcing winners at a special Gala event at CEDIA EXPO. We can't wait to see what you've been up to this year! Enter your projects now.
---
About the Author
---
Bob is an audio enthusiast who has written about consumer electronics for various publications within Massachusetts before joining the staff of CE Pro in 2000. Bob is THX Level I certified, and he's also taken classes from the Imaging Science Foundation (ISF) and Home Acoustics Alliance (HAA). Bob also serves as the technology editor for CE Pro's sister publication Commercial Integrator. In addition, he's studied guitar and music theory at Sarrin Music Studios in Wakefield, Mass., and he also studies Kyokushin karate at 5 Dragons in Haverhill, Mass. Have a suggestion or a topic you want to read more about? Email Robert at robert.archer@emeraldexpo.com
Follow Robert on social media:
Twitter
Robert also participates in these groups:
LinkedIn · Google+