Relidy Pro Marketing Service Targets Suppliers, Larger Integrators
New Relidy Pro service targets integrators and manufacturers looking for a consultative marketing approach. Dealers' marketing budgets should be between 5% and 20% of total operating costs, says Relidy.
Jason Knott
·
December 23, 2014
Marketing consulting firm Relidy is expanding with a new service dubbed Relidy Pro that targets suppliers and large custom integrators.
The company's primary focus up until now has been assisting integrators with their marketing, from building websites, optimizing SEO, creating literature and brochures, and all-encompassing themes from logo development to color schemes. But all along, Relidy has also been offering marketing services to manufacturers and associations but now it is formalized under the name Relidy Pro. The service, which was actually launched at the CEDIA Expo 2014 in Denver in September, will also target larger custom installation companies.
Relidy Pro will offer much more consultative services that allow the company's veteran expertise to provide a "deep-dive into business," says Sean Busha of Relidy.
To do that, co-owners Busha and Marc Bally have brought on board long-time independent rep Andrew Ard as a full-time member of the team. Ard's experience as a rep makes him well suited to work with manufacturers.
"The differences between Relidy and Relidy Pro are apparent just by looking at the two websites," says Busha. "The Relidy Pro website is much simpler." The traditional relidy.com website is more SKU-based with online forms for dealers to select various marketing materials for purchase. "Relidy Pro is for companies that need to take the next step."
He says that high-end custom integrators should be spending about 5 percent of their total operating budget on marketing, while high-volume dealers should be spending as much as 20 percent.
The plan is to work closely with Relidy Pro clients as a marketing consultant to "investigate their business," says Ard. "We want to work with them over multiple stages of their marketing plan so we can stagger costs over period of time."
Ard notes that the best time for an integrator or manufacturer to engage with Relidy is "right from beginning of the company," adding that simple advice like not having an email account based on AOL or gmail is a bit of advice to help companies. "Relidy Pro clients are trying to market to higher end of the market so they need to strategy in place. The sooner they have it the better."
Both Manufacturers, Dealers Need to Improve Marketing
Bally, Busha and Ard note that both manufacturers and dealers still lack overall marketing quality in the custom electronics industry.
Bally notes, "Integrators mostly still need to develop their full image… from business cards to shirts to website. It doesn't have to be fancy but you have to let client know you are a pro. Small companies that can do it well come across as much bigger companies to prospects." He adds that most dealers do a poor job of email marketing also, and most do not include videos or photo galleries of past projects.
Ard says that manufacturers mostly still do not have quality websites. "It needs to be easy to navigate with good information for users," he says, noting that SEO and SEM are not up to par for most vendors.
According to Bally, the aim of Relidy Pro is to help dealers and manufacturers achieve long-term goals… "from a whole product launch from start to finish, including website creation." He notes that the company previously worked with SnapAV to assist the winners of its Episode speakers rewards program. The company has also worked with ihiji to assist dealers to create service plan marketing programs. Bally says the company is also well prepared to help suppliers reach foreign markets too.
"We know the market, products and industry. They don't have to spend a lot of time educating us," he adds. Relidy has an internal team of code writers, marketing people and electrical engineers to help construct secure websites. The only process Relidy subs out is printing.
---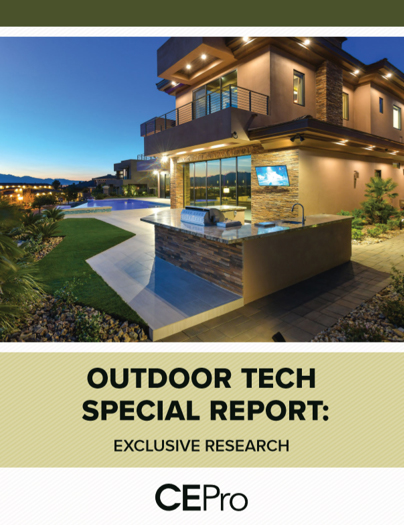 Find Out Why 63% of Integrators Expect Outdoor Business to Grow - CE Pro Download
The outdoor technology market is growing – both the demand from customers and the array of products available. According to our recent CE Pro survey, integrators are taking advantage of this opportunity to grow their businesses. Get your copy of the survey today.
---
About the Author
---
Jason Knott is Chief Content Officer for Emerald Expositions Connected Brands. Jason has covered low-voltage electronics as an editor since 1990, serving as editor and publisher of Security Sales & Integration. He joined CE Pro in 2000 and serves as Editor-in-Chief of that brand. He served as chairman of the Security Industry Association's Education Committee from 2000-2004 and sat on the board of that association from 1998-2002. He is also a former board member of the Alarm Industry Research and Educational Foundation. He has been a member of the CEDIA Business Working Group since 2010. Jason graduated from the University of Southern California. Have a suggestion or a topic you want to read more about? Email Jason at jason.knott@emeraldexpo.com
Follow Jason on social media:

Jason also participates in these groups:
LinkedIn · Google+