Porn Studios Crack Down on South Korean File Sharing
Some 10,000 individuals in South Korea are being sued by Japanese and U.S. studios for sharing content without authorization.
Julie Jacobson
·
August 17, 2009
I don't know why it is, but industry folks always seem to send me the CE-related stories about porn.
Such is the case with this news tip about 10,000 South Koreans being sued by U.S.- and Japan-based porn studios. Allegedly, these miscreants have shared their ill-gotten flicks online, without authorization.
The Korea Times quotes a lawyer for the film makers: "We selected about 10,000 user IDs who are suspected of reaping business gains through their habitual uploading of foreign pornography on the Web sites. … We will also take legal action against some 80 file-sharing service providers for assisting in the distribution of the content.''
The case follows similar crack-downs in the U.S., where two felons lost huge judgments for uploading songs to Kazaa.
But I somehow doubt the South Korean defendants actually uploaded the videos in question.
I bet the cats did it.
---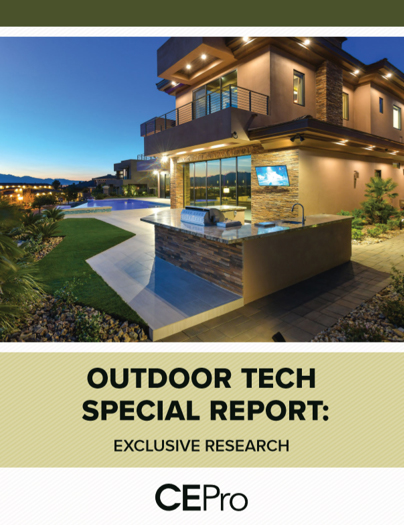 Find Out Why 63% of Integrators Expect Outdoor Business to Grow - CE Pro Download
The outdoor technology market is growing – both the demand from customers and the array of products available. According to our recent CE Pro survey, integrators are taking advantage of this opportunity to grow their businesses. Get your copy of the survey today.
---
About the Author
---
Julie Jacobson is founding editor of CE Pro, the leading media brand for the home-technology channel. She has covered the smart-home industry since 1994, long before there was much of an Internet, let alone an Internet of things. Currently she studies, speaks, writes and rabble-rouses in the areas of home automation, security, networked A/V, wellness-related technology, biophilic design, and the business of home technology. Julie majored in Economics at the University of Michigan, spent a year abroad at Cambridge University, and earned an MBA from the University of Texas at Austin. She is a recipient of the annual CTA TechHome Leadership Award, and a CEDIA Fellows honoree. A washed-up Ultimate Frisbee player, Julie currently resides in San Antonio, Texas and sometimes St. Paul, Minn. Follow on Twitter: @juliejacobson Email Julie at julie.jacobson@emeraldexpo.com
Follow Julie on social media:
Twitter · LinkedIn · Google+
Julie also participates in these groups:
LinkedIn · Google+