Pakedge Wave 2 Access Point Supports 4K Streaming and VoIP
Combined with BakPak Lite, new Pakedge Wave 2 Access Point helps streamline deployment of multiple access points in network-heavy smart homes.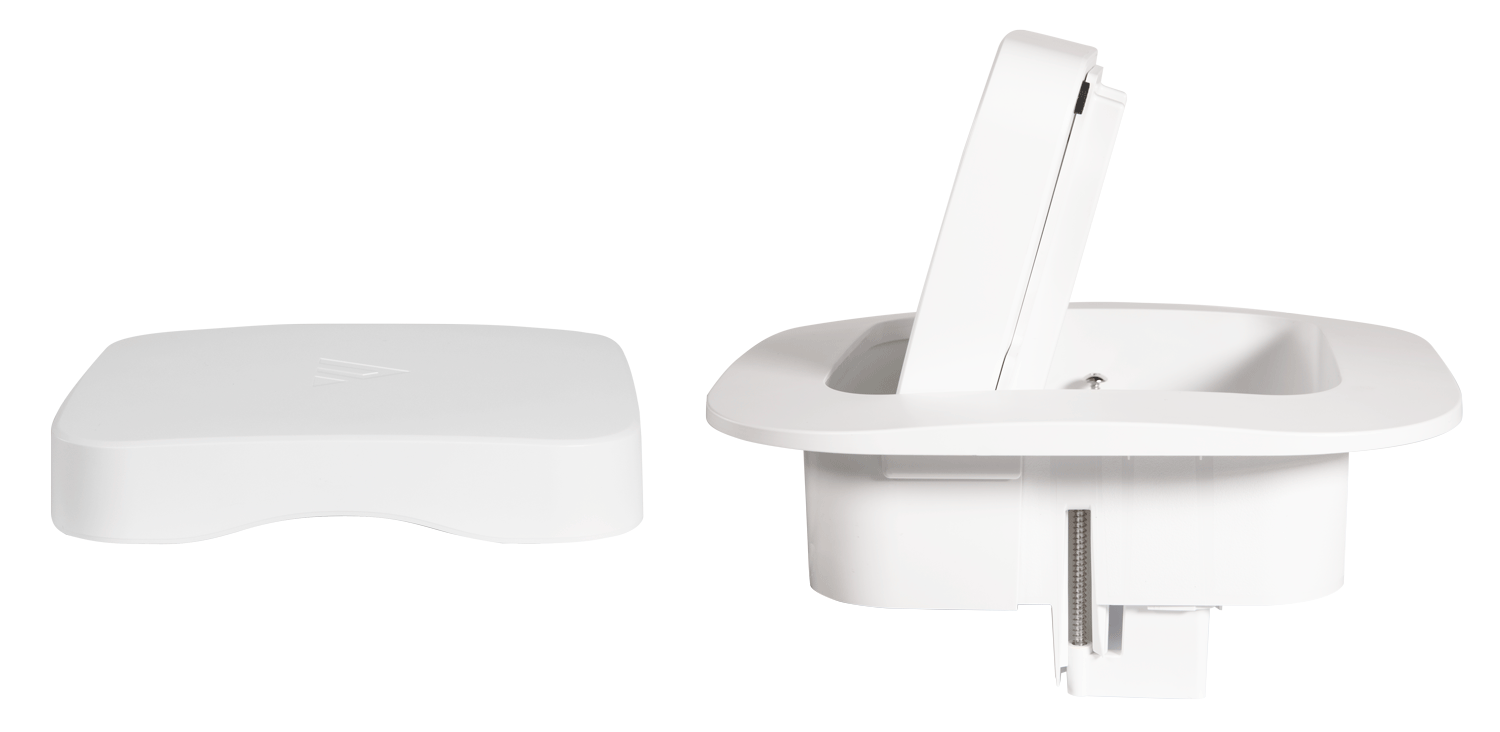 Lisa Montgomery
·
May 8, 2019
It's an all too common problem: too many wireless devices, not enough bandwidth. As new technologies emerge, the communications pipeline is bound to become even more congested. To preclude these issues and prepare homes to handle future wireless devices, Control4's Pakedge brand has released a new networking solution.
The Pakedge WA-2200 Wave 2 Access Point with BakPak Lite is equipped with a new high-performance chipset Control4 says delivers faster speeds, lower latency, and seamless roaming across a wireless network for applications including VoIP, 4K/HD video streaming, multiplayer gaming, and more.
The company says the product has been engineered to support reliable network connectivity in homes and projects with a high concentration of access points.
With the inclusion of BakPak Lite cloud configuration, the WA-2200 Access Points can be set up both through a local user interface or remotely.
Read Next: CEDIA Q&A—Pakedge Brings BakPak Network Management Platform to CEDIA
Equipped with auto discovery of additional access points on the network, the WA-2200 streamlines registration and enables quick setup of multiple access points. The remote access feature delivered by BakPak Lite provides integrators with a way to monitor and manage the network 24/7.
Built-in RF scan, device monitoring, and analytics for fine-tuning and monitoring the network maximize peak performance for every connected device on the system.
Pakedge WA-2200 Includes New Security Features
Naturally, as more and more devices propagate a home's wireless network the risk of security breaches increases. The WA-2200 employs new security features to safeguard customers by ensuring the access point is never left with a "default" username and password. security risk.
"With BakPak built-in to more and more Pakedge network devices, it's easier than ever to remotely configure, monitor, and manage customers' wireless networks," says Charlie Kindel, Control4 senior vice president of Products and Services.
"The BakPak iOS or Android mobile app enables on-the-go network management for proactive customer service from anywhere"
The WA-2200 is the smallest of Pakedge's access points and is available in on-ceiling and flush-mount in-ceiling designs for an MSRP of $460 and $590, respectively.
---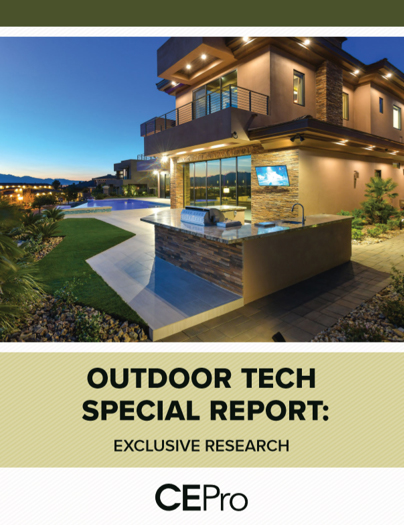 Find Out Why 63% of Integrators Expect Outdoor Business to Grow - CE Pro Download
The outdoor technology market is growing – both the demand from customers and the array of products available. According to our recent CE Pro survey, integrators are taking advantage of this opportunity to grow their businesses. Get your copy of the survey today.
---
About the Author
---
Lisa Montgomery has been a member of the CE Pro and Electronic House editorial teams for nearly 20 years; most of that time as the Editor of Electronic House. With a knack for explaining complex high-tech topics in terms that average consumers can understand, her style of writing resonates with people who are interested in adding electronic systems to their homes, but are unsure of the steps involved and the solutions available. From basic lighting control systems to full-blown automation systems, Lisa understands the home electronics market well, and is able to point consumers in the right direction on their quest for a smarter, more convenient, efficient and enjoyable home. Over the years, she has developed close relationships with key manufacturers and seasoned custom electronics professionals, giving her a keen sense of what home technologies are hot now and what is on the horizon. She shares this wisdom regularly through feature stories, product roundups, case studies technology spotlights and comprehensive guides and books. Have a suggestion or a topic you want to read more about? Email Lisa at lisa.montgomery@emeraldexpo.com
Follow Lisa on social media:

Lisa also participates in these groups:
LinkedIn · Google+
Networking & Cables
Product Briefs: Guardian Protection Services Changes Name; AudioResearch, Kwikset; Play-Fi, AirPlay2
Boccaccio: Don't Leave Test Results of Eye of the Beholder
Control4, SnapAV CEO Interviews: Analyzing the Home Automation Merger
Last Day to Enter Listings for 2019 CE Pro Distribution Guide
Bosch Drill/Drivers Supported With Companion App
View more on Networking & Cables
Take Our Latest Quiz
How Well Do You Understand Ethernet Cables and Connectors?
Bose