OneVision Adds Domotz to Service Platform
Domotz users can now leverage OneVision platform to enhance service offering.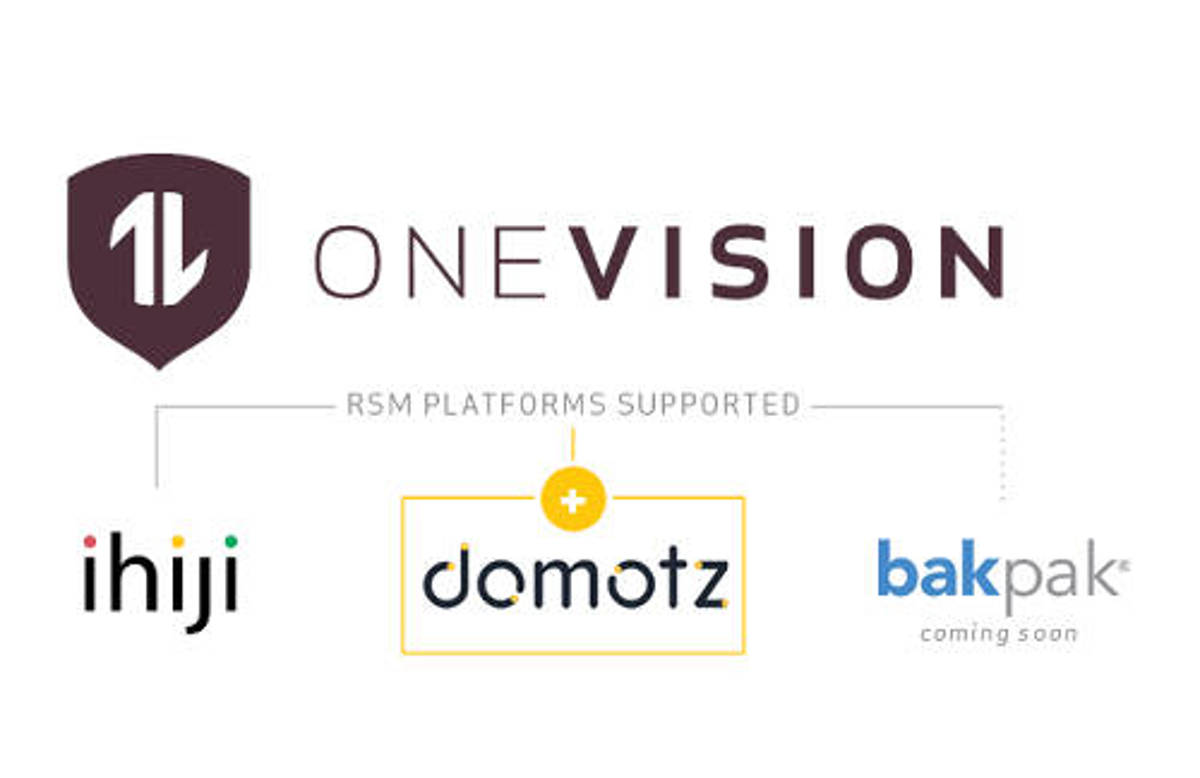 CE Pro Editors ·
January 5, 2018
Things are certainly buzzing in the realm of recurring monthly revenue (RMR). On the heels of the Control4 acquisition of Ihiji, service provider OneVision Resources has partnered with Domotz, a leading remote systems management (RSM) solution. By combining Domotz technology with the OneVision platform, integrators can offer their clients a turnkey service offering that enhances the client experience, provides work-life balance and drives recurring revenue.
OneVision's platform provides home technology professionals (HTPs) with the services, processes, and technologies they need to provide round-the-clock support, avoid burnout, and build a more sustainable and profitable business. OneVision currently fields more than 2,000 unique support events each month.
"OneVision solves scalability issues for HTPs interested in streamlining operations and transforming the client experience."
— Clark Roundy, Domotz
"OneVision solves scalability issues for HTPs interested in streamlining operations and transforming the client experience," says Clark Roundy, CEO of Domotz. "The combination of Domotz Pro technology and OneVision's service infrastructure offers HTPs an even more powerful platform upon which to build their businesses and enhance their service capabilities."
"We know that home technology professionals standardize on a single RSM platform to achieve better operational efficiency," says OneVision CEO Joseph Kolchinsky. "We have long believed that Domotz is an excellent platform and we could not be more excited about the possibilities that our new collaboration with them represents."
In related news, Kolchinsky noted that the recent Control4 acquisition of Ihiji will not alter the support for existing Ihiji customers provided by OneVision.
"We've always been eager to partner with other technology providers, including RSM manufacturers, who provide service and support solutions. And we will continue to look for opportunities to collaborate with other providers in an effort to enhance the service experience and help our partners solve the service challenge," concludes Kolchinsky.
Business
Terminating Employees Can't Be Done Pleasantly, But Can Be Done Properly
RAM 1500 Truck Is High-Tech Office on Wheels
Parasol Remote Internet Monitoring Adds 30 Dealers, Touts 70% Solve Rate
People & Places: DEG Board of Directors; Rockies by CET; Atlona Names House of Reps
D-Tools' New Cloud Offering Gives Users a Simple, Scalable, Web-Based Solution
View more on Business
Take Our Latest Quizzes
How Well Do You Understand Ethernet Cables and Connectors?
Quiz: Is Your Company Performance Above or Below Average?
How Much Do You Know About Cell Phone Signal Boosters?
How Efficient Is Your Service Department? Take the Quiz
5G and the Need for Cellphone Signal Boosters—Do You Know Enough?