New RMR Opportunity: Smart Thermostat Service?
Parks Associates data shows half of U.S. households would pay $5/month for subsidized smart thermostat installation with ongoing service program.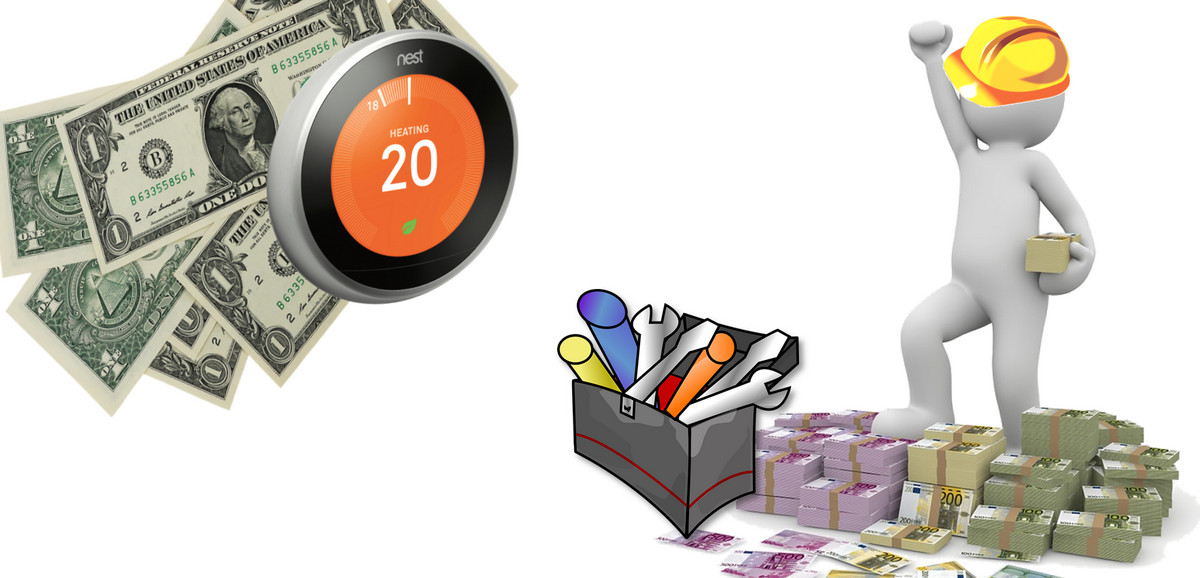 Jason Knott
·
March 23, 2018
Are smart thermostats the next subsidized security business model? Yes, according to new data from Parks Associates, which reports more than 50 percent of U.S. broadband households would be willing to pay $5 per month for a smart thermostat service that includes setup, installation, and repair/upgrades.
Parks tested multiple hardware-as-a-service scenarios in its 360 View: Energy Management, Smart Home, & Energy Providers report, and found that while consumers are generally averse to monthly fees, they are willing to pay for services with clear value that include tasks they cannot or do not want to perform on their own.
"Many in the smart home industry want to shift business models from a product to a service business model," says Tom Kerber, director, IoT strategy, Parks Associates.
"For this approach to succeed, companies need to frame their services correctly. Households with a smart thermostat paid on average $177 for the device, so a service model at the right monthly price would be very attractive to consumers. They value features such as repairs, preventive maintenance, and tech support when considering these services."
"Many in the smart home industry want to shift business models from a product to a service business model."
— Tom Kerber, Parks Associates
Parks Associates reports more than 50 percent of U.S. broadband households are interested in hardware-as-a-service options for smart home kits, HVAC systems, and solar panels, when presented with a lower price point. Energy and service providers can use the energy data from these services to build additional value-added services, including real-time energy management services.
"Sixty-four percent of U.S. broadband households value the ability to check their home's energy usage in real time," Kerber says. "Identifying when an appliance is operating less efficiently is also a big opportunity. Many U.S. consumers desire new solutions for these energy services, and hardware-as-a-service models create many bundling options built on energy data in the home."
The report quantifies the thermostat and lighting markets, identifies major channels for each product, and profiles owners and those likely to purchase. It also examines consumer preferences for bundling energy products, services, and recurring revenue models.
Additional insights include:
56 percent of U.S. broadband households believe it is very important to have an energy-efficient home, but only 9 percent think their home is very energy efficient.
13 percent of U.S. broadband households own a smart thermostat, and approximately 60 percent were self-installed.
More than 15 percent of U.S. broadband households own a back-up power generator.
So could smart thermostats become the next source of recurring monthly revenue (RMR) for integrators?
---
2019 State of the Industry Special Report - CE Pro Download
The custom electronics industry saw a healthy 8 percent growth rate in 2018, down slightly from the blazing 11 percent growth in 2017 but still admiringly strong. Our 2019 State of the Industry indicates that readers expect to see even more growth in 2019. Get your copy today.
---
About the Author
---
Jason Knott is Chief Content Officer for Emerald Expositions Connected Brands. Jason has covered low-voltage electronics as an editor since 1990, serving as editor and publisher of Security Sales & Integration. He joined CE Pro in 2000 and serves as Editor-in-Chief of that brand. He served as chairman of the Security Industry Association's Education Committee from 2000-2004 and sat on the board of that association from 1998-2002. He is also a former board member of the Alarm Industry Research and Educational Foundation. He has been a member of the CEDIA Business Working Group since 2010. Jason graduated from the University of Southern California. Have a suggestion or a topic you want to read more about? Email Jason at jknott@ehpub.com
Follow Jason on social media:

Jason also participates in these groups:
LinkedIn · Google+
Control & Automation
Vivint Adds Connected Cars to Security and Smart-Home Ecosystem
Product Briefs: Fibaro, SmartThingsRutherford Audio, Goldnote; ProSource adds Dish
Analysis: ADT Pulse vs. Command and Control; 3G Sunset Doom as 'Opportunity'
Josh.ai Integrates With LG Displays for Voice-Controlled Entertainment
Bosch, Thermador Open Smart-Appliance APIs for Home Automation Integration
View more on Control & Automation
Take Our Latest Quiz
How Well Do You Understand Ethernet Cables and Connectors?
Bose