Networking: What are your Core Beliefs?
Join us for this free webcast with Nathan Holmes, Access Networks' technical trainer, as he discusses the importance of streamlining the network and how this will greatly impact your business for the better.
Webcast Details:
Moderator
Nathan Holmes, Technical Trainer, Access Networks
Date/Time
November 8, 2017 - 2:00PM
Runlength
1 Hr
Archive Link
https://cepro.ehmedia.co/webina...
URL
https://www.accessca.com/
CE Pro Editors
Record Date/Time: November 8, 2017 at 2:00PM
Webcast Length: 1 Hr
View archive!
Becoming systematic and repetitive is essential to business profitability, reliability and overall success.
Nathan will introduce Access Networks' next generation of enterprise-grade solutions, specifically Core2 & Core3 custom networks, and how these solutions will modularize a once convoluted process for the residential market.
Attendees will walk away knowing:
How to streamline network deployment
How creating a repetitive network deployment process will increase my profitability and success?
Introduction to Ruckus ICX, next generation enterprise-grade switches configured for the residential market
Understanding Access Networks' Core2 & Core3 , a new custom programmed network solution based on Ruckus products.
---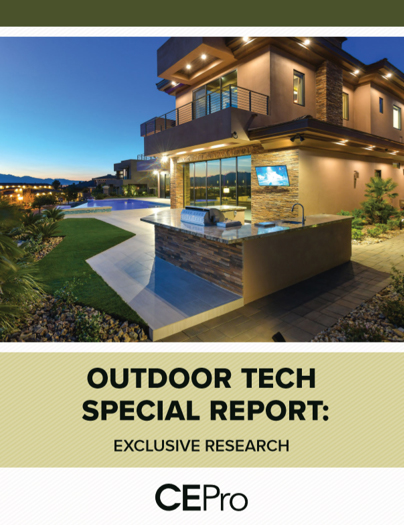 Find Out Why 63% of Integrators Expect Outdoor Business to Grow - CE Pro Download
The outdoor technology market is growing – both the demand from customers and the array of products available. According to our recent CE Pro survey, integrators are taking advantage of this opportunity to grow their businesses. Get your copy of the survey today.
---