Nest Learning Thermostat's Summer Software Enhances Savings
New features include Advanced Fan Control, Sunblock, Enhanced Auto-Away and upgraded apps. Updates will occur automatically if connected to WiFi network.
Rachel Cericola
·
May 1, 2013
With the weather heating up, your clients are bumping that thermostat down a few notches, right?
Most barely think about adjusting the thermostat, but if they have the Nest Learning Thermostat they shouldn't have to.
Nest recently announced a few new energy partners and a new distribution deal with AVAD. Nest now has a slew of new product updates, all designed to save users a few bucks during the summer's sweatiest months.
First up is the Sunblock feature, which is represented by a little sun icon on the thermostat's display. If the Nest is getting a dose of direct sunlight, this feature will automatically adjust the device so it doesn't have any unnecessary cooling cycles.
Next up is Advanced Fan Control. This new feature allows the Nest to control fans separate from the heating and cooling, so users can circulate air, while using less energy.
There's also something called Cool to Dry. This is important for those clients in humid climates. Instead of dealing with funky temperatures and even mold from the humidity, the Nest will automatically turn on the air conditioning to dry the air and dehumidify the home.
Another upgrade is Enhanced Auto-Away. This new option will now predict how long clients will be away and overrides any set-points. The end result should save on energy costs during those extended periods when they're away from home.
Nest is also upgrading its app, making it easier to make temperature changes. The company is also adding in alerts so users can get energy-related web and app messages.
If Nest is connected to your client's WiFi network (and it should be), they will receive all of the updates automatically.
---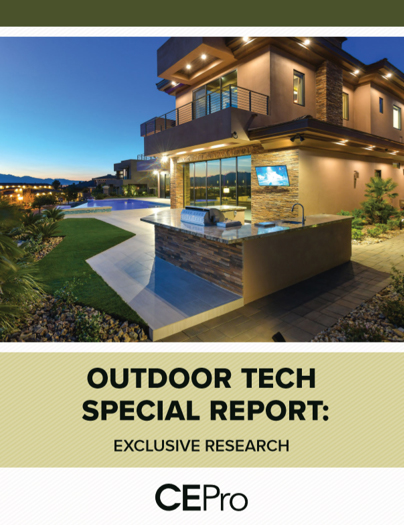 Find Out Why 63% of Integrators Expect Outdoor Business to Grow - CE Pro Download
The outdoor technology market is growing – both the demand from customers and the array of products available. According to our recent CE Pro survey, integrators are taking advantage of this opportunity to grow their businesses. Get your copy of the survey today.
---
About the Author
---
Rachel Cericola is a longtime contributor to CE Pro. Have a suggestion or a topic you want to read more about? Email Rachel at write2rachel@gmail.com
Follow Rachel on social media:

Rachel also participates in these groups:
LinkedIn · Google+