MyEragy Pro Energy Management Service
System allows integrators to remotely monitor and manage their clients' energy usage.
CE Pro Editors ·
June 28, 2011
Eragy, Inc. has announced its MyEragy family of energy services for homeowners and professionals.
MyEragy Pro is an energy monitoring and management tool available for utilities, solar installers, energy efficiency and weatherization contractors, and other service providers. MyEragy Pro provides a scalable platform for monitoring and managing home energy usage and verifying the performance of installed energy saving systems while giving homeowners an easy way to monitor and view their energy savings, including whole-house energy consumption, individual appliances and individual circuits.
It can also monitor the energy generated by solar, wind, gas generators, and other renewable energy sources. The system includes a database of utility rate plans and supports flat rate, tiered, demand, time-of-use, and even complex combinations of these rate types. It also includes a number of alerts and notifications via email and text/SMS messages.
The MyEragy platform is hardware agnostic and supports a number of Internet-enabled power sensors, including Energy Inc.'s TED5000 family and the eGauge from eGauge Systems, with future support for the CurrentCost Envi.
---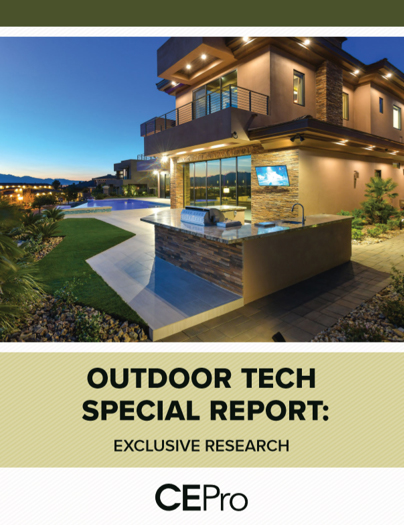 Find Out Why 63% of Integrators Expect Outdoor Business to Grow - CE Pro Download
The outdoor technology market is growing – both the demand from customers and the array of products available. According to our recent CE Pro survey, integrators are taking advantage of this opportunity to grow their businesses. Get your copy of the survey today.
---