Middle Atlantic Products Names Mike Baker President
Baker promoted from executive VP position. Current president Bob Schluter will continue as chief engineer and CEO.
CE Pro Editors ·
January 12, 2010
Middle Atlantic Products has promoted Mike Baker to be its new president. Company founder Bob Schluter will continue as chief engineer and CEO.
Baker has served as executive vice president of sales and marketing and CFO for the past five years, and has been with Middle Atlantic since 2001. Prior to joining the company, Baker served in various financial and operational leadership positions in the manufacturing industry.
In his new role, Schluter will be increasing his focus on product R&D and communicating directly with customers. He adds, "Mike will be deeply involved in improving the effectiveness of departments throughout the company. This will let me spend more time on our strategic direction and working with engineering and manufacturing to shape our long-term success. I also plan to travel to customer's shops and job sites to be sure that our products stay way ahead of our competitors'."
"Anybody who knows Mike will agree that his leadership, passion, smarts and common-sense are all top notch. His values and results are perfectly aligned with what we have stood for in the past, and for where we are going in the future. We look forward to 2010 and beyond with confidence."
---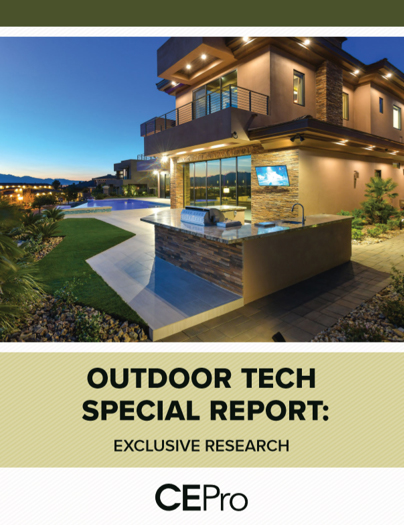 Find Out Why 63% of Integrators Expect Outdoor Business to Grow - CE Pro Download
The outdoor technology market is growing – both the demand from customers and the array of products available. According to our recent CE Pro survey, integrators are taking advantage of this opportunity to grow their businesses. Get your copy of the survey today.
---