The Key to Success: Become a People Person
A crucial element of any successful business is the quality of service it provides to its customers. Are you making the grade?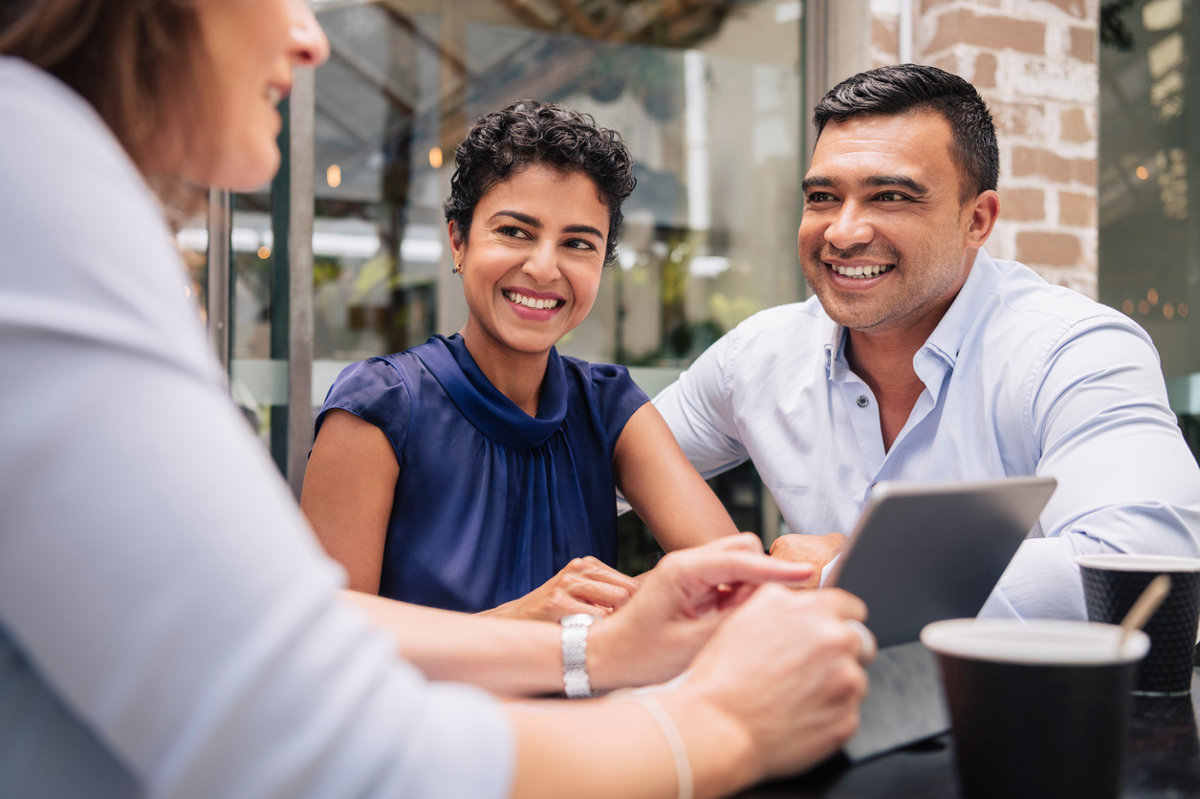 More about ConnectWise
ConnectWise transforms how technology solution providers successfully build, manage, and grow their businesses. Our award-winning set of software solutions provide a fully...

ConnectWise Company Info
Lisa Montgomery
·
July 26, 2018
Technology has a way of taking over a conversation. After all, it's your passion. But are you speaking the language of your clients? Are you losing them in translation? Even more important, are you providing them with the level of service they expect?
If not, you could be jeopardizing your business. Study after study shows that a customer-first approach is the most effective path to success. According to CompTIA, happy clients are a boon to your business, as 90 percent of them will recommend you to their peers.
A study conducted by McKinsey of the retail-banking industry confirms the power of positive customer interactions: After a positive experience, more than 85 percent of customers increased their value to the bank by purchasing more products or investing more of their assets.
This same line of thinking can be applied to the home systems business: Serve your clients well and they'll pay you back in spades.
Service doesn't end with the initial sale. It's important to keep the clients you already have on your roster happy, as well. It costs approximately six times more to attract a new client than to retain an old one, states a report from CompTIA. Bottom line, satisfied customers are your bread and butter.
ConnectWise offers a variety of tools, like ConnectWise Manage and ConnectWise Automate to help you manage and track your service and delivery to your clients, ultimately resulting in superior customer service. When your business is operating at full tilt, it can be difficult to stay abreast of client relations.
These tools will ensure that nothing slips through the cracks, that you stay engaged with your customers every step of the way, and retain them as future references. Beyond these resources, there are several customer service strategies you can employ today.
Here are a few tips offered by ConnectWise:
Develop a Communications Protocol
Any healthy relationship is based on mutual respect and open dialogue between both parties. Although consumers are becoming increasingly tech savvy, refrain from using terminology that only you can understand.
Instead, find middle ground where you are both able to communicate in a fashion that makes both parties feel comfortable so that you can progress naturally together on the home systems project.
Be sure everyone on your staff understands the importance of maintaining a consistent, understandable rapport with your new and existing clients. This starts by establishing a customer communication protocol that reflects a professional, courteous image, which in turn fosters trust, loyalty, and continued customer satisfaction.
It Starts With a Phone Call
It's not just face-to-face interaction that reflects your level of customer relations. How your customers are treated via phone is equally important.
No matter how or where you engage with your clients, keep these key points in mind:
Steer clear of idle chit-chat. This will keep the relationship in the proper perspective
Refrain from "thinking out loud." It may erode the perception of your competence
Use the mute button … often. This is the safest way to ensure your client doesn't hear the wrong thing. This could be someone discussing a completely different issue in the background, which doesn't pertain to the issue at hand.
Be proactive by remotely accessing a client's system during your discussion. You'll be able to service your customer with the utmost efficiency.
Put it in Writing
A mutual understanding of how a project will unfold and the specific responsibilities of each party from the initial planning stages will keep everyone happy – you, your clients and anyone else who may be involved.
To ensure that everyone is on the same page, put these terms in writing. A "Service Level Agreement" (SLA) not only looks professional; it gives you a way to measure and manage the user experience in a meaningful way and allows you to position yourself as a trusted advisor.
For your clients, an SLA delivers peace of mind and clarity. With this comes high client satisfaction and a better bottom line for your business.
Products & People
There is only so far your tech expertise can take you if you can't keep your clients happy. Be sure to focus on how you and your staff interact with customers—there may be some gaps in your mode of communication that could be jeopardizing your business. Create an environment where the people you serve mean more than products you install and you'll reap the rewards.
---
2019 State of the Industry Special Report - CE Pro Download
The custom electronics industry saw a healthy 8 percent growth rate in 2018, down slightly from the blazing 11 percent growth in 2017 but still admiringly strong. Our 2019 State of the Industry indicates that readers expect to see even more growth in 2019. Get your copy today.
---
About the Author
---
Lisa Montgomery has been a member of the CE Pro and Electronic House editorial teams for nearly 20 years; most of that time as the Editor of Electronic House. With a knack for explaining complex high-tech topics in terms that average consumers can understand, her style of writing resonates with people who are interested in adding electronic systems to their homes, but are unsure of the steps involved and the solutions available. From basic lighting control systems to full-blown automation systems, Lisa understands the home electronics market well, and is able to point consumers in the right direction on their quest for a smarter, more convenient, efficient and enjoyable home. Over the years, she has developed close relationships with key manufacturers and seasoned custom electronics professionals, giving her a keen sense of what home technologies are hot now and what is on the horizon. She shares this wisdom regularly through feature stories, product roundups, case studies technology spotlights and comprehensive guides and books. Have a suggestion or a topic you want to read more about? Email Lisa at lmontgomery@ehpub.com
Follow Lisa on social media:

Lisa also participates in these groups:
LinkedIn · Google+
Business
People & Places: AWA adds Spolar; James Rep of the Year; Park West Hires Demple
Focal, Naim Parent Company Acquires Audio Plus Services & Plurison
Dirac Research Closes $13.2M Round of Financing
CEDIA Releases 2019 Boot Camp Schedule
Amazon to Acquire eero Network Routers
View more on Business
Take Our Latest Quiz
How Well Do You Understand Ethernet Cables and Connectors?
Bose