'Keeping an Eye on HDMI Rev 2.0' Webinar Postponed Until 9/12
The webinar has been moved to Sept. 12. There will be no need for those who already signed up to re-register.
Steve Crowe
·
August 28, 2013
For reasons beyond our control, today's "Keeping an Eye on HDMI Rev. 2.0" webinar has been postponed until Sept. 12.
It seems some of the information we were going to reveal in this webinar was so sensitive that the HDMI groups were uncomfortable with its early release. They've asked us to hold it until September 12, when the official announcement is released.
We apologize for this inconvenience and hope you will still join us and industry expert Jeffrey Boccaccio.
There will be no need to re-register for those who already signed up, and you will receive a notification email when the new date is announced.
"HDMI Rev. 2.0 is something you will definitely want to be in on," Boccaccio says.
To view upcoming and archived CE Pro webinars, click here.
---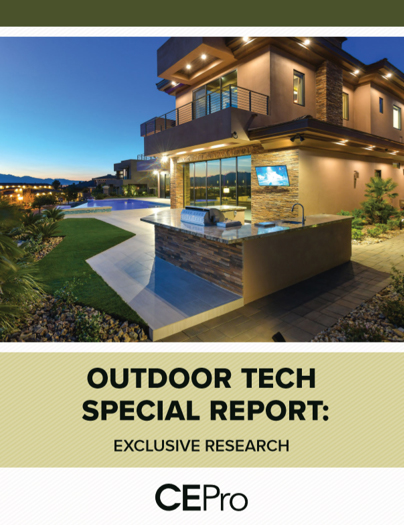 Find Out Why 63% of Integrators Expect Outdoor Business to Grow - CE Pro Download
The outdoor technology market is growing – both the demand from customers and the array of products available. According to our recent CE Pro survey, integrators are taking advantage of this opportunity to grow their businesses. Get your copy of the survey today.
---
About the Author
---
Steve Crowe has been writing about technology since 2008. He lives in Belchertown, MA with his wife and daughter. Have a suggestion or a topic you want to read more about? Email Steve at scrowe@ehpub.com
Follow Steve on social media:
Twitter · LinkedIn · Google+
Steve also participates in these groups:
LinkedIn · Google+
HDMI
Power vs. Data Rate: Is There a Compromise?
Interview: Vanco President Discusses A/V-over-IP Adoption, HDMI 2.1, More
Metra Gigabit Accelerator Helps Upgrade HDMI Cables to Support 8K
Why Distributors Are Digging Deeper Into HDMI Education
4 'Bohemian Rhapsody' Scenes Perfect For Dolby Atmos Demos
View more on HDMI
Take Our Latest Quiz
How Well Do You Understand Ethernet Cables and Connectors?
Bose