Integra Receivers Break New HDBaseT Ground with Support of True-Color 4:4:4 Video
New chipset built into Integra receivers improves HDBaseT video distribution for higher resolution with the true-color rendering up to 100 meters.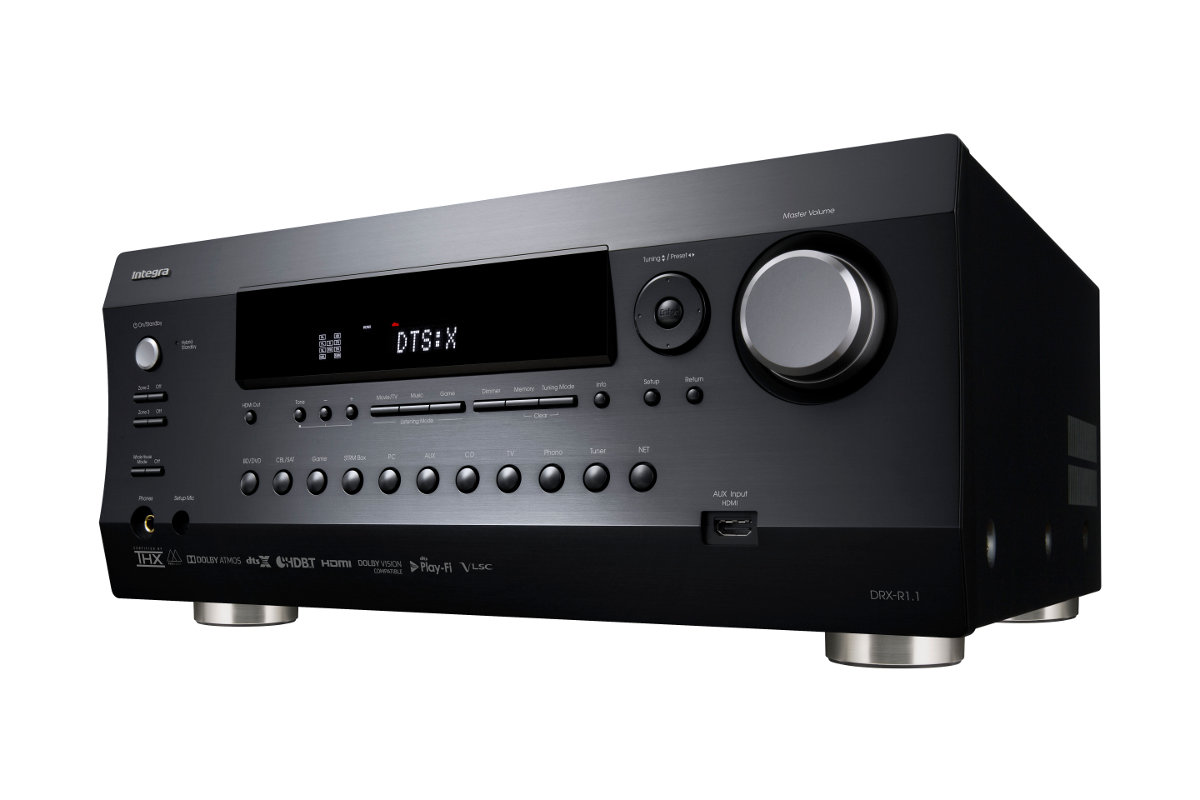 Lisa Montgomery
·
May 18, 2018
Just when you thought HDMI was the end-all-be-all connectivity solution, along came HDBaseT. As an Ethernet-based distribution solution for audio, video, control, power, USB and Internet, it gives you the power and flexibility to meet the networking demands of large residential and commercial applications easily and affordably. Unlike HDMI networks, which require the addition of baluns to stretch content beyond 30 meters, HDBaseT can transport multiple signals over Cat 5 or Cat 6 as far as 100 meters/328 feet without sacrifice in speed or performance.
HDBaseT Chip Supports 4:4:4 Color
HDBaseT has helped home systems integrators break into bigger, more complex jobs, but the evolution of this technology marches on. One of the most recent and noteworthy advancements is the introduction by Valens of a new HDBaseT chipset. This new chip eliminates the chroma subsampling of a compressed 4:2:2 signal to a true-color 4:4:4 signal. This results in video that maintains its color accuracy--an enhancement that may strike your clients as being more impactful and noticeable than even video of higher resolution.
As stated in a blog by ClearOne, a global developer of network streaming solutions, "If two video streams with identical content are placed next to each other, one at 720p 4:4 color and the other at 1080p 4:2:0 color, chances are high that the average viewer will choose the lower resolution image with the true color as more impactful. Color trumps resolution pretty much every time."
Integra Leads the HDBaseT Evolution
Capitalizing on the ability for new HDBaseT chipsets to render 4:4:4 color is Integra. A variety of its products going forward will incorporate the new chip, beginning with its new DRX-7.1 9.2-Channel Network A/V Receiver, DRX-R 1.1 Receiver, and DRC-R1.1 preamp. Along with the ability to distribute ultra-high-definition in 4:4:4, Integra receivers that feature this new and improved HDBaseT chip support 4K/60Hz video, including HDR10 and Dolby Vision up to a full 18GB per second over the same Cat 5/6 cabling at a maximum distance of 100 meters, as well as audio and POC.
Even if your customers have a current or legacy Integra AVR or A/V processor with a HDBaseT output on board, it can become part of an HDBaseT network, thanks to the addition of Integra's new HDB-RX1 4K HDBaseT Powered Receiver.Carrying an MSRP of $400, it is an affordable upgrade that offers your customers the best A/V distribution experience available today.
"The introduction of the new chipset and its implementation into Integra products marks an evolution in how content is moved around the house," says Keith Haas, Integra Director of Brand Development, Premium Brands. "In a hardwired configuration when you run into the limitations of HDMI, HDBaseT continues to be a viable option. And with the new chip, we are putting ourselves into the position of being the end-to-end solution for A/V specialists."
About the Author
---
Lisa Montgomery has been a member of the CE Pro and Electronic House editorial teams for nearly 20 years; most of that time as the Editor of Electronic House. With a knack for explaining complex high-tech topics in terms that average consumers can understand, her style of writing resonates with people who are interested in adding electronic systems to their homes, but are unsure of the steps involved and the solutions available. From basic lighting control systems to full-blown automation systems, Lisa understands the home electronics market well, and is able to point consumers in the right direction on their quest for a smarter, more convenient, efficient and enjoyable home. Over the years, she has developed close relationships with key manufacturers and seasoned custom electronics professionals, giving her a keen sense of what home technologies are hot now and what is on the horizon. She shares this wisdom regularly through feature stories, product roundups, case studies technology spotlights and comprehensive guides and books. Have a suggestion or a topic you want to read more about? Email Lisa at lmontgomery@ehpub.com
Follow Lisa on social media:

Lisa also participates in these groups:
LinkedIn · Google+
Home Theater
Product Briefs: Magnavox Roku TVs; Luxul Firmware Updates; SI Short-Throw Solo Pro
Sony Crystal LED MicroLED Technologies Represent the Evolution of Flat-Panels
Vizio to Pay $17M in 'Spying' Class-Action Lawsuit Decision
Where's the Gear? 16 Electronics Components that Hide in the Home
$1,495 Parasound Halo P6 Preamplifier and DAC Debuts at Rocky Mountain Audio Fest
View more on Home Theater
Take Our Latest Quizzes
How Well Do You Understand Ethernet Cables and Connectors?
Quiz: Is Your Company Performance Above or Below Average?
How Much Do You Know About Cell Phone Signal Boosters?
How Efficient Is Your Service Department? Take the Quiz
5G and the Need for Cellphone Signal Boosters—Do You Know Enough?