6 Shares of Honeywell = 1 Share of Spinoff Resideo
Honeywell spinoff Resideo due to start trading on NYSE October 29. Current Honeywell shareholders will receive 6-to-1 stock dividend.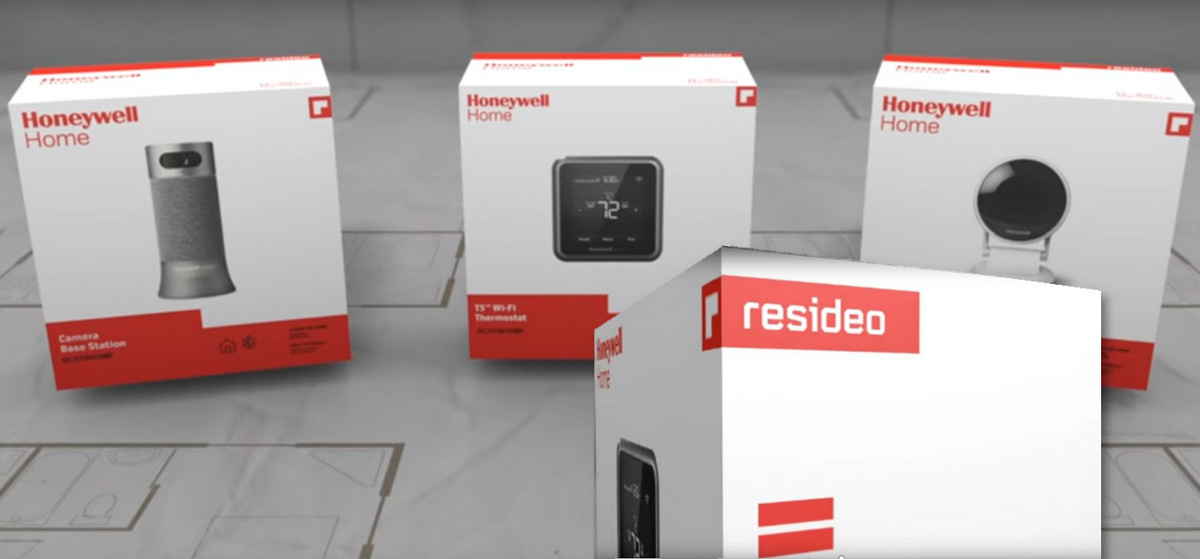 Jason Knott
·
October 5, 2018
Each Honeywell shareowner of record will receive one share of Resideo common stock for every six shares of common stock. The Resideo stock will be par valued at $1 per share.
That is the word from the Honeywell (NYSE: HON) Board of Directors as it declared a pro rata dividend of Resideo Technologies, Inc. (NYSE: REZI) common stock effective on October 29, 2018, for any shareholder of stock on October 16, 2018. The distribution is subject to certain conditions.
Honeywell announced the spinoff Resideo back in July 2018 as the corporate name of the Honeywell Homes product portfolio and ADI global distribution businesses. Honeywell will license its brand to Resideo under a long-term agreement for use in its home comfort and security hardware, and software solutions for all channels.
"Today's announcement marks the final phase of the portfolio transformation we announced in October of last year. The Garrett spin was completed on October 1, and Resideo is expected to be an independent, publicly traded company by the end of this month, which is earlier than anticipated," says Honeywell Chairman and Chief Executive Officer Darius Adamczyk. "Once this final phase is complete, Honeywell will be more focused, with businesses that offer multiple platforms for growth and margin expansion, an even stronger balance sheet for aggressively deploying capital, and a continued focus on delivering outstanding returns for our shareowners."
"Resideo is well-positioned for future growth and success as a standalone company."
— Darius Adamczyk, Honeywell
Adamczyk adds, "Resideo is well-positioned for future growth and success as a standalone company, with decades of experience in the home comfort and security industries, best-in-class technologies, a long-term agreement to use Honeywell's world-renowned brand, and an experienced management team focused on innovation and speed to market."
It is anticipated that when-issued trading on the New York Stock Exchange in Resideo common stock will begin on or about Monday, October 15. On Monday, October 29, Resideo common stock will begin regular-way trading on the NYSE under the symbol, "REZI."
---
7 Clever Ways to Hide Home Technology - CE Pro Download
Most technology products are not that visually appealing. Black boxes and tangled wires do not add to the character of a high-end smart home project. Luckily, our integrator readers have a number of clever solutions so these components don't have to be visible in your next project.
---
About the Author
---
Jason has covered low-voltage electronics as an editor since 1990. He joined EH Publishing in 2000, and before that served as publisher and editor of Security Sales, a leading magazine for the security industry. He served as chairman of the Security Industry Association's Education Committee from 2000-2004 and sat on the board of that association from 1998-2002. He is also a former board member of the Alarm Industry Research and Educational Foundation. He is currently a member of the CEDIA Education Action Team for Electronic Systems Business. Jason graduated from the University of Southern California. Have a suggestion or a topic you want to read more about? Email Jason at jknott@ehpub.com
Follow Jason on social media:

Jason also participates in these groups:
LinkedIn · Google+
Security
Internet-Based Alarm Monitoring Can Be Safer than Cellular. Say What?
CES 2019: Smartest New Smoke, Fire and CO Detectors
Product Briefs: BluOS adds Alexa Voice Control; Leviton Tool; Z-Wave Gecko; RTI QMotion Driver
$9M Smart-Home Integrator Sells Biz to Employee and Top Client: Big Growth Planned
8 Hot Smart-Home Trends Beyond Big TVs and Sound Systems
View more on Security
Take Our Latest Quiz
How Well Do You Understand Ethernet Cables and Connectors?