Home Health Technology Scores Big Win in Reimbursement
Medicare and Medicaid loosened restrictions on reimbursement for remote patient monitoring, paving the way for more insurance providers to cover home-health technology.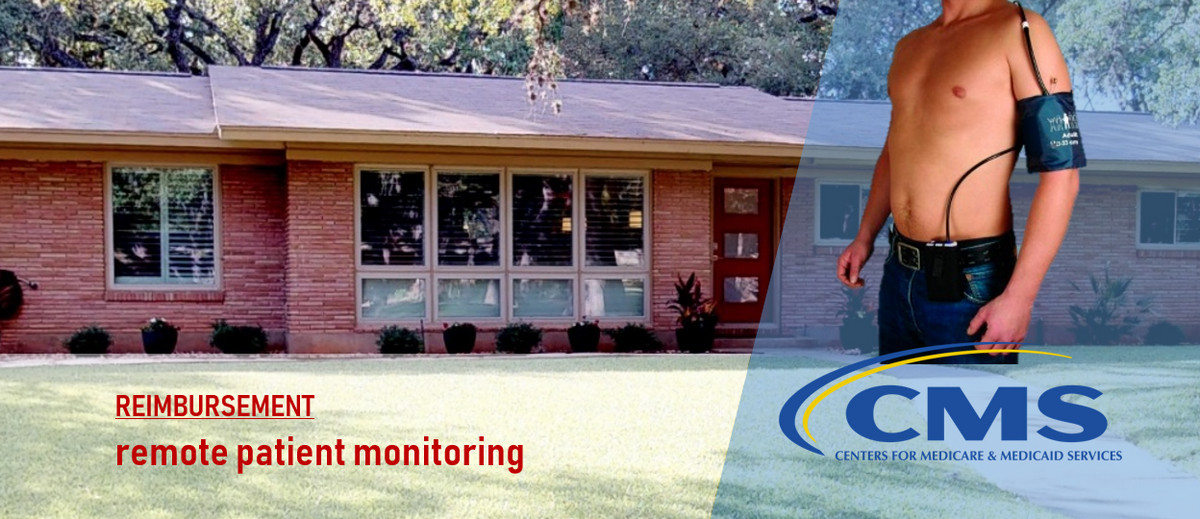 Julie Jacobson
·
November 5, 2018
For years, all eyes have been on the Centers for Medicare & Medicaid Services (CMS) to set the tone -- and reimbursement schedule -- for home-health technology and remote patient monitoring (RPM).
Last week CMS issued its final 2019 Physician Fee Schedule and Quality Payment Program, which sheds several restrictions for remote health services, "opening the door to reimbursement for connected care services that enable providers to manage and coordinate care at home," according to mHealth Intelligence.
Previously, RPM services were included in the "telehealth" category, which is more restrictive and largely targeted at rural communities.
The new reimbursement schedule "provides opportunities for patients around communicating with providers remotely," CMS Administrator Seema Verma said in a conference call last week, as reported by mHealth. "We've never had this in the program at large. There has been a telehealth benefit mostly for rural providers, but access to care is not just a rural issue, it's something that patients struggle with across the country."
Verma says the new provisions represent "historic change in terms of increasing access, and it's also a great example of some of the efforts that we're trying to make around supporting innovation," mHealth reports.
The changes revolve around three new CPT (Current Procedural Terminology) codes -- the descriptions used by physicians for reimbursement purposes:
CPT code 99453: "Remote monitoring of physiologic parameter(s) (eg, weight, blood pressure, pulse oximetry, respiratory flow rate), initial; set-up and patient education on use of equipment."
CPT code 99454: "Remote monitoring of physiologic parameter(s) (eg, weight, blood pressure, pulse oximetry, respiratory flow rate), initial; device(s) supply with daily recording(s) or programmed alert(s) transmission, each 30 days."
CPT code 99457: "Remote physiologic monitoring treatment management services, 20 minutes or more of clinical staff/physician/other qualified healthcare professional time in a calendar month requiring interactive communication with the patient/caregiver during the month."
The rules appear to be unclear regarding the types of technology and related services that will be reimbursable under these new schedules. Nathaniel Lacktman, a healthcare and compliance attorney with Foley & Lardner LLP, explains:
Many advocates asked CMS to clarify the kinds of technology covered under CPT codes 99453, 99454, and 99457. Some groups gave examples of the kinds of technology they believe these codes should cover, such as software applications that could be integrated into a beneficiary's smartphone, Holter-Monitors [wearable heart monitors], Fitbits, or artificial intelligence messaging. Other examples included behavioral health data and data from wellness applications, or results of patients' self-care tasks. Unfortunately, CMS did not offer any specifics in the final rule on what technology qualifies, but CMS does plan to issue forthcoming guidance to help inform practitioners and stakeholders on these issues.
CE Pro has advised integrators in the past to consider technologies and services that could aid in remote patient monitoring -- network set-up and monitoring; videoconferencing, sensor deployment and monitoring, etc. -- and work with healthcare providers for installation, integration ... and reimbursement.
Entrepreneurs and start-ups offering RPM technologies and services should take steps now to understand these new billing opportunities under Medicare. With the new CPT codes for Chronic Care Remote Physiologic Monitoring, RPM will become an area of significant upside potential over the coming years. Hospitals and providers using RPM and non-face-to-face technologies to develop patient population health and care coordination services should take a serious look at these new codes, and keep abreast of developments that can drive recurring revenue and improve the patient care experience.
---
We're Looking for Your BEST Projects
Don't miss your chance to enter to win a 2019 BEST Projects Award. We'll be announcing winners at a special Gala event at CEDIA EXPO. We can't wait to see what you've been up to this year! Enter your projects now.
---
About the Author
---
Julie Jacobson is founding editor of CE Pro, the leading media brand for the home-technology channel. She has covered the smart-home industry since 1994, long before there was much of an Internet, let alone an Internet of things. Currently she studies, speaks, writes and rabble-rouses in the areas of home automation, security, networked A/V, wellness-related technology, biophilic design, and the business of home technology. Julie majored in Economics at the University of Michigan, spent a year abroad at Cambridge University, and earned an MBA from the University of Texas at Austin. She is a recipient of the annual CTA TechHome Leadership Award, and a CEDIA Fellows honoree. A washed-up Ultimate Frisbee player, Julie currently resides in San Antonio, Texas and sometimes St. Paul, Minn. Follow on Twitter: @juliejacobson Email Julie at julie.jacobson@emeraldexpo.com
Follow Julie on social media:
Twitter · LinkedIn · Google+
Julie also participates in these groups:
LinkedIn · Google+
Networking & Cables
Araknis Wireless Access Points Feature Wave 2 Technology
Product Briefs: SpeakerCraft Six-Pack; Metra Streams Videos; MQA in new C4 OS
Texas Bills Require Electrical License to Pull PoE
EnGenius Smart Tri-Band Mesh Router Reaches Outdoor Spaces
HDBaseT Spec 3.0 Being Finalized; Supports 4K/60/4:4:4 up to 328 Feet
View more on Networking & Cables
Take Our Latest Quiz
How Well Do You Understand Ethernet Cables and Connectors?
Bose