Electronic House Editor: 'Mind Blown' by Smart Dresser, RFID Spice Rack
If Electronic House editor Lisa Montgomery could dream up two much-needed IoT solutions, it would be something like NYU's smart dresser or TasteTro's spice system.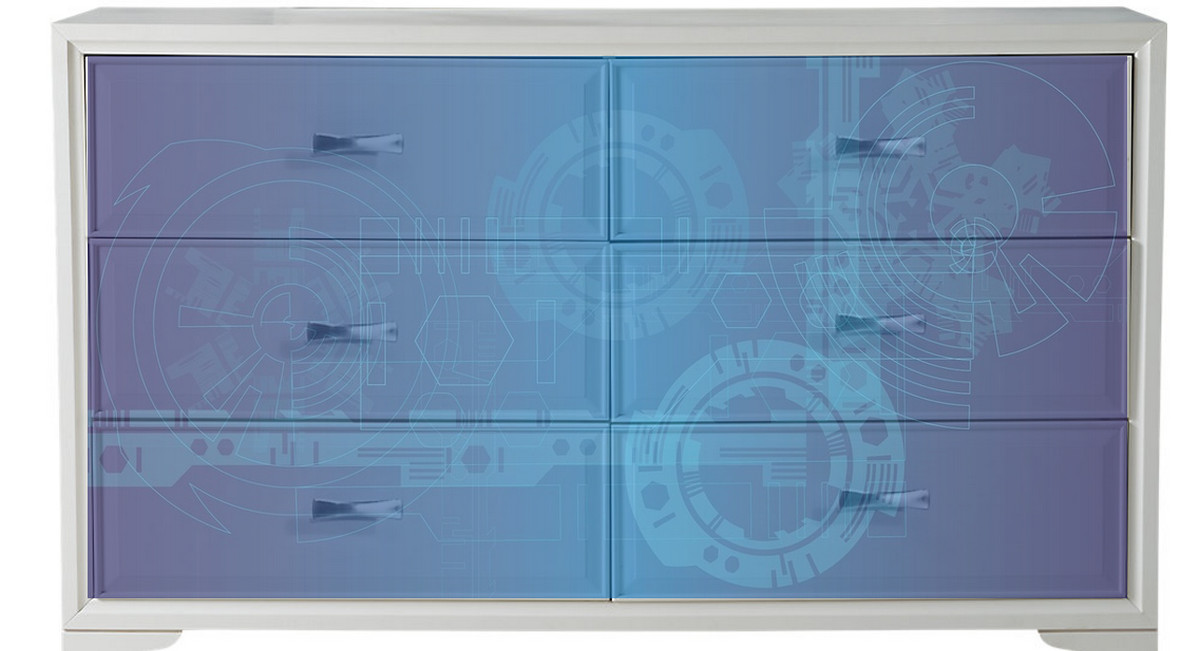 Lisa Montgomery
·
May 30, 2018
Lisa Montgomery, editor of CE Pro's sister publication Electronic House since 1986, titled this recent piece: "Mind Blown: Smart Bedroom Dresser and Smart Spice Rack for Your Smart Home." Btw, she can find her coveted "smart umbrella" solution in ShadeCraft's Sunflower.
There have been many times during my career as a home technology journalist that I wished that some of the items in my home were just a tad smarter. Take my patio umbrella. When it's open, any change of wind speed and direction can lift it out of its base and toss it across the lawn. I've lost more umbrellas this way, and I long for a smart version that closes automatically when its internal sensors detect potentially damaging weather conditions. I also wish my car windows closed automatically at the first drop of rain, and that the doors of my home knew to open whenever I approached with arms laden with bags of groceries, luggage … whatever. Here's other one: A toaster with a lever that could scan my fingerprint (as well as the fingerprints of others) then set itself to my preferred level of toastiness.
I've conceived of many smart home products, but the notion of a smart dresser or a smart spice rack has never entered my mind. Someone else, though, seems to have envisioned them, as they both are currently under development and could hit the market soon.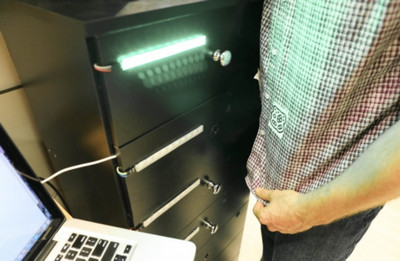 Offering huge benefits to people with dementia is smart dresser. Created by NYU researchers, the five-drawer dresser, called DRESS, is fitted with a tablet, camera, and motion sensor. It reads barcodes on clothing to identify the type, location and orientation of a garmet. As the person donning the special wristband walks up to the dresser, the dresser recognizes his or her identity, tracks the person's progress as they dress, and provides audible cues, like "open the top drawer." The drawer simultaneously lights up for extra assistance.
Next up, the TasteTro Spice System: This smart kitchen appliance is fitted with 20 individual compartments to hold your herbs and spices. It uses RFID technology to recognize spices and alert you via mobile app when any spice is running low. Using the built-in LCD screen, you can dispense the perfect amount of blended spices per your recipe. Bluetooth connectivity allows the system to recognize new spices when you add them.
---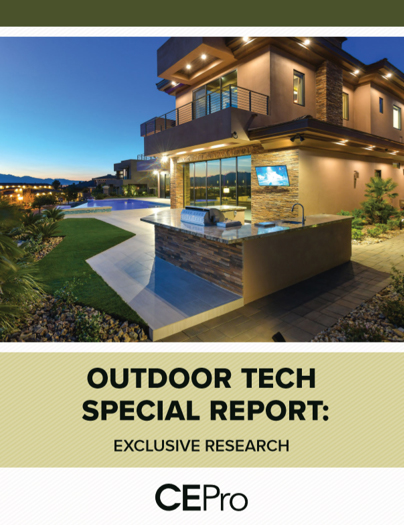 Find Out Why 63% of Integrators Expect Outdoor Business to Grow - CE Pro Download
The outdoor technology market is growing – both the demand from customers and the array of products available. According to our recent CE Pro survey, integrators are taking advantage of this opportunity to grow their businesses. Get your copy of the survey today.
---
About the Author
---
Lisa Montgomery has been a member of the CE Pro and Electronic House editorial teams for nearly 20 years; most of that time as the Editor of Electronic House. With a knack for explaining complex high-tech topics in terms that average consumers can understand, her style of writing resonates with people who are interested in adding electronic systems to their homes, but are unsure of the steps involved and the solutions available. From basic lighting control systems to full-blown automation systems, Lisa understands the home electronics market well, and is able to point consumers in the right direction on their quest for a smarter, more convenient, efficient and enjoyable home. Over the years, she has developed close relationships with key manufacturers and seasoned custom electronics professionals, giving her a keen sense of what home technologies are hot now and what is on the horizon. She shares this wisdom regularly through feature stories, product roundups, case studies technology spotlights and comprehensive guides and books. Have a suggestion or a topic you want to read more about? Email Lisa at lisa.montgomery@emeraldexpo.com
Follow Lisa on social media:

Lisa also participates in these groups:
LinkedIn · Google+
Control & Automation
Product Briefs: AudioResearch, Kwikset; Play-Fi, AirPlay2; Lenbrook Joins D-Tools i3
Control4, SnapAV CEO Interviews: Analyzing the Home Automation Merger
10 #SoCustom Solutions to Inspire Your BEST Project Awards Entries
Amazon Alexa Guard Sound-Detection Turns Echo into Smart Security System
Intuitive Interface Is Key to Lighting, Energy Storage/Management Systems
View more on Control & Automation
Take Our Latest Quiz
How Well Do You Understand Ethernet Cables and Connectors?
Bose