Rachel Cericola
·
June 21, 2011
Back in the day, TiVo and ReplayTV had quite a grudge match going. OK, it was fleeting. But both services managed to prevail, despite every cable and satellite provider branding their own DVRs.
While TiVo pulled ahead, ReplayTV drifted into obscurity. So D&M has decided to officially pull the plug on ReplayTV.
According to the ReplayTV website:
"The ReplayTV Electronic Programming Guide (EPG) Service will be permanently discontinued on July 31, 2011. After this date, owners of ReplayTV DVR units will still be able to manually record analog TV programs, but will not have the benefit of access to the interactive program guide. Effective immediately, monthly billing for the ReplayTV service to remaining customers has been suspended.
"The industry conversion to HDTV is complete and ReplayTV DVRs are unable to take advantage of the wealth of HDTV programming. Please contact your service provider for current offerings."
ReplayTV was founded in 1997. In 2003, D&M Holdings purchased the company, and exited the hardware business two years later. In 2007, D&M sold everything to DirecTV, but continued to supply the electronic program guide service.
According to Wikipedia, the first ReplayTV 2001 box was priced at $995 for 6 hours of storage and a lifetime ReplayTV service. That price jumped to $1,995 for ReplayTV 2001, and 26 hours of storage. Ah, memories. R.I.P. ReplayTV!
---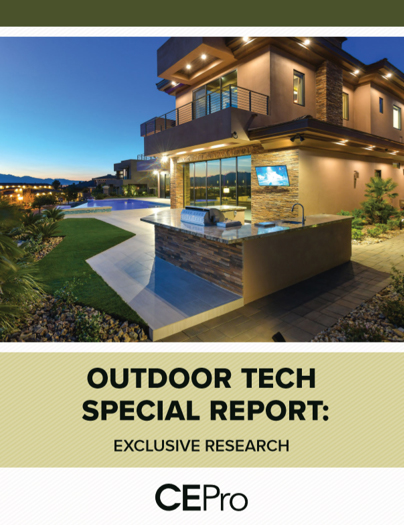 Find Out Why 63% of Integrators Expect Outdoor Business to Grow - CE Pro Download
The outdoor technology market is growing – both the demand from customers and the array of products available. According to our recent CE Pro survey, integrators are taking advantage of this opportunity to grow their businesses. Get your copy of the survey today.
---
About the Author
---
Rachel Cericola is a longtime contributor to CE Pro. Have a suggestion or a topic you want to read more about? Email Rachel at write2rachel@gmail.com
Follow Rachel on social media:

Rachel also participates in these groups:
LinkedIn · Google+