CES 2019 Preview: 9 Smart Home, IoT, Security and Wellness Co's. You Never Heard of
CES 2019 Smart Home Finds: A new Rachio competitor, an AI-driven camera "police have been asking for," IAQ and lighting solutions for wellness, and a self-learning home automation systems that hit every buzzword in the IoT playbook.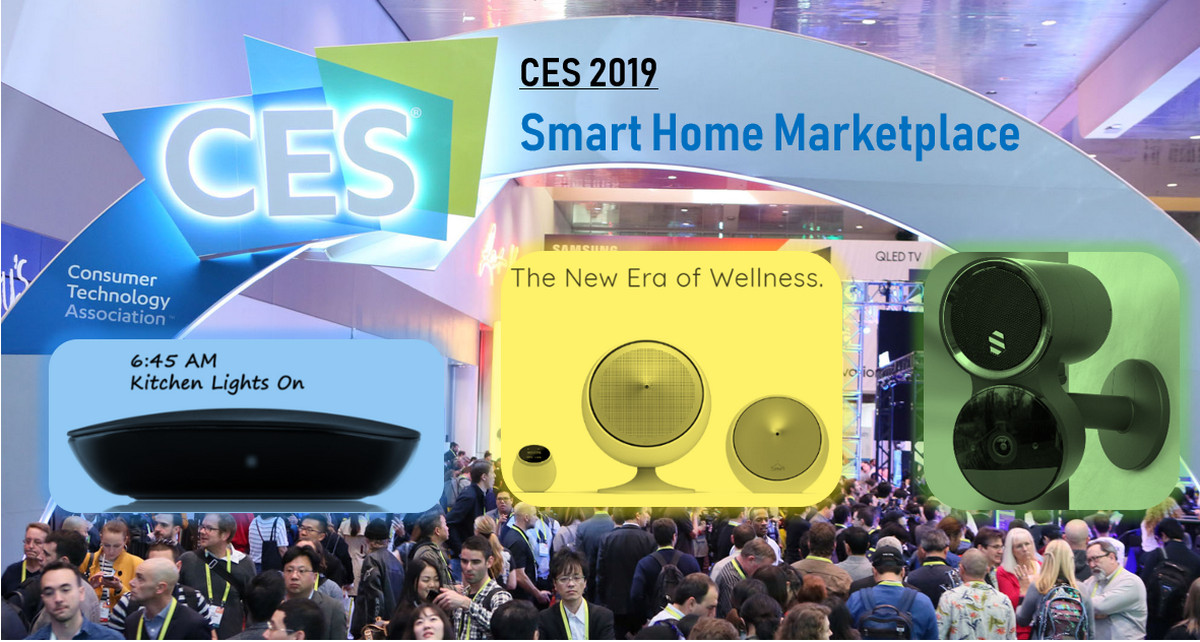 Andrew Nichols
·
November 9, 2018
In the sprawling Smart Home Marketplace at CES 2019, you'll find the usual slate of home-automation regulars - Dakota Alert, with its famous driveway sensors; Fibaro peddling home-automation hubs and Z-Wave sensors (and a new parent, Nice Group); Kwikset showcasing a wide range of smart locks; Legrand surprising with inventive new lighting controls; Remo+, Ring, Sengled, Zipato, the Z-Wave Alliance .... all CES Smart Home staples by now.
To be sure, these mainstays will have plenty of new goodies to show, but the real surprises will come from companies you probably never heard of.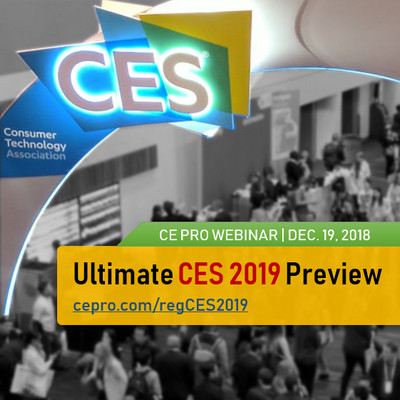 CE Pro covered several of the more obscure smart-home companies last year (See: 10 New Smart Home & IoT Devices + Their Prospects for Success.) We packed even more relatively unknown brands into our 91-page Ultimate CES 2018 Preview. And you can find additional CES discoveries in our CES Finds coverage.
Some of those finds are repeated here, but in general you probably won't know these nine Smart Home Marketplace companies we discovered in the CES 2019 exhibitor list.
Many appear to be me-too products in the AI, wellness, security and "we-connect-to-everything" categories, but you just might find a gem in this roundup that really speaks to you -- rather, that speaks BACK to you, because you can be sure they all work with the popular voice-control systems.
Some of the bold claims in this lot:
Register for the Dec. 19 Webinar: Ultimate CES 2019 Preview
---
CE Pro's Julie Jacobson contributed to this article.
---
2019 State of the Industry Special Report - CE Pro Download
The custom electronics industry saw a healthy 8 percent growth rate in 2018, down slightly from the blazing 11 percent growth in 2017 but still admiringly strong. Our 2019 State of the Industry indicates that readers expect to see even more growth in 2019. Get your copy today.
---
About the Author
---
Andrew is a journalist and educator living in the Providence area. He was previously the Editor-in-Chief of a gaming and tech website, and the Managing Editor of his university newspaper, The Torch. He received his Bachelors in Writing and Masters in Teaching from the University of Massachusetts Dartmouth. Have a suggestion or a topic you want to read more about? Email Andrew at andrew.nichols@emeraldexpo.com
Follow Andrew on social media:

Andrew also participates in these groups:
LinkedIn · Google+
Control & Automation
Vivint Adds Connected Cars to Security and Smart-Home Ecosystem
Product Briefs: Fibaro, SmartThingsRutherford Audio, Goldnote; ProSource adds Dish
Analysis: ADT Pulse vs. Command and Control; 3G Sunset Doom as 'Opportunity'
Josh.ai Integrates With LG Displays for Voice-Controlled Entertainment
Bosch, Thermador Open Smart-Appliance APIs for Home Automation Integration
View more on Control & Automation
Take Our Latest Quiz
How Well Do You Understand Ethernet Cables and Connectors?
Bose