---
Details:
Conference: September 4-7, 2018
Expo: September 6-8, 2018
Location: San Diego Convention Center, San Diego, CA
---
What is CEDIA Expo?
CEDIA Expo is an annual residential A/V trade show that, "brings together more than 20,000 home tech pros and 500+ exhibitors to the leading event in smart and home technology," according to the event's website.
The event also features many educational and training opportunities, including the ability to "create a customized training program" for both individuals and businesses.
---
Why go to CEDIA Expo 2018?
The annual three-day trade show and educational event is an excellent way to meet with other CE pros, see the latest smart and home technology, and receive some valuable training.
The 2018 show, "will see the development of a Smart Stage on the show floor. Tech Bites will launch in 2018 and will provide easy access to new products hitting the market. Tech Talks will also utilize the Smart Stage and give attendees a platform to listen to TED-like talks from industry leaders," according to the event's website.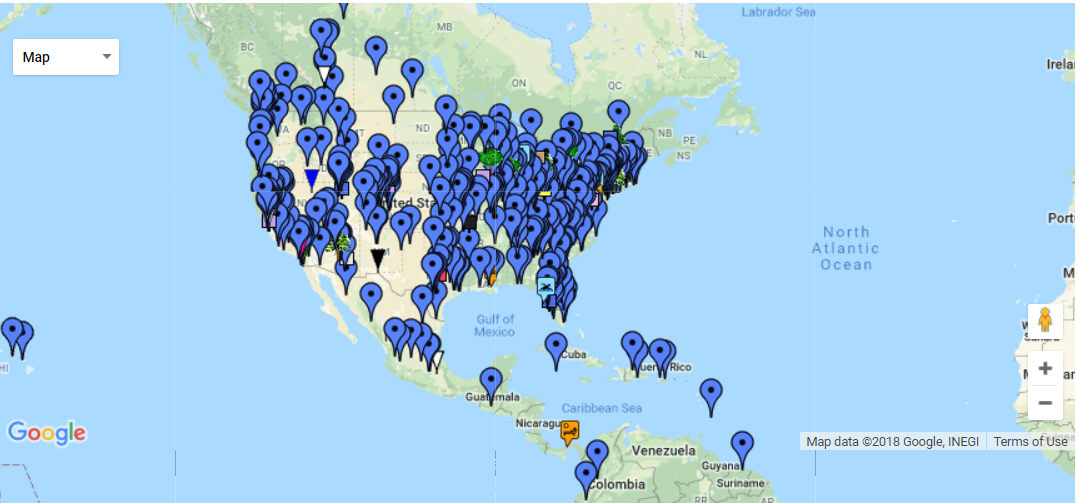 According to the CEDIA Expo event page, "Over 40 exhibitors will be showcasing their products for the first time in 2018."
---
Getting Around CEDIA Expo 2018
Here are a few tips to make your CEDIA Expo trip a positive experience:
Plan ahead–Know each day's schedule ahead of time, and consider making a spreadsheet detailing visits and appointments.
Split up–If you are going as a group, it might be smart to split up so that you can see as much of the show floor as possible. Then reconvene and figure out what deserves extra attention.
Consult the map–Download the CEDIA Expo map and either print it out and keep it with you, or make sure it's on your phone for easy navigation.
Go late–If time is a factor, consider coming towards the end of the show. Manufacturers have more time to give individualized attention as the expo winds down.
The CEDIA Expo website also hosts an area where you can book your hotel in advance, and see the bus shuttle schedule, which has routes from the listed hotels to the expo center.
---
7 Clever Ways to Hide Home Technology - CE Pro Download
Most technology products are not that visually appealing. Black boxes and tangled wires do not add to the character of a high-end smart home project. Luckily, our integrator readers have a number of clever solutions so these components don't have to be visible in your next project.
---
Latest CEDIA posts
October 19, 2018 AudioQuest's new NRG-Y3 and NRG-Z3 AC power cables add to its NRG Series to give integrators more options to optimize their high-performance A/V systems so noise is filtered out and they deliver lowest distortion, highest resolution possible.
October 18, 2018 Integrators can install the Honeywell Total Connect Video indoor and outdoor IPCAMs using a simple QR code.
October 16, 2018 Kevin O'Connor of Sony Professional explains his company's decision to bring its Crystal LED microLED technologies to the residential custom installation market.
October 09, 2018 Relieving some of the programming burden from time-strapped integrators, Control4 lets users pick their own streaming services and create their own smart home scenes.
October 09, 2018 CEDIA Expo 2018 Tech Talk: It took 1.5 years for this CE Pro 100 integrator to select a vendor and implement an end-to-end software platform to run his business. It was grueling. It was expensive. But it was well worth it.
October 08, 2018 Coastal Source debuts high-performance $7,500 12.0 Line Source bollard speakers, light-changing Ellipse bollard lights and elegant Hinge lighting, among others, at CEDIA Expo 2018.
October 08, 2018 TruAudio Select Series S63 speakers emulate immersive audio experience in home theater demo at CEDIA Expo 2018.
October 04, 2018 Introduced this past September, the new Stewart Filmscreen Director's Choice screen provides homeowners with 4-way masking capabilities to size to an array of aspect ratios.
All CEDIA Content