CE Pro Video Weekly News: Industry Shares Nostalgia for Runco Projectors
Six months after Chinese LED manufacturer Leyard acquired Planar, the news broke that Runco projectors are to be phased out.
CE Pro Editors ·
March 3, 2016
One of the biggest things capturing our readers' attention this past week has been the phasing out of the Runco projector line by the Chinese group that acquired Runco's parent company, Planar.
This has really opened up the flood gates of nostalgia for the memories of Sam Runco's iconic video line.
Hear more about the Runco news from Arlen Schweiger above and comment on our story, Goodbye Runco, to share your memories and farewell wishes to the pioneering home theater projector.
---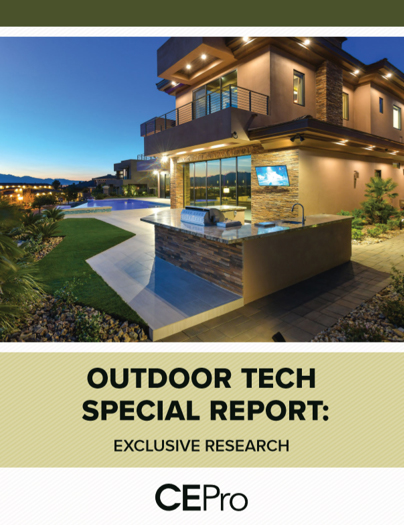 Find Out Why 63% of Integrators Expect Outdoor Business to Grow - CE Pro Download
The outdoor technology market is growing – both the demand from customers and the array of products available. According to our recent CE Pro survey, integrators are taking advantage of this opportunity to grow their businesses. Get your copy of the survey today.
---