Cheeky Vivint Smart Home Video: How Automation Eliminates 'Crappy Jobs'
Just like the elimination of the (hypothetical) human toilet-seat warmer, Vivint smart-home systems can replace the homeowner's "series of crappy jobs you do for free."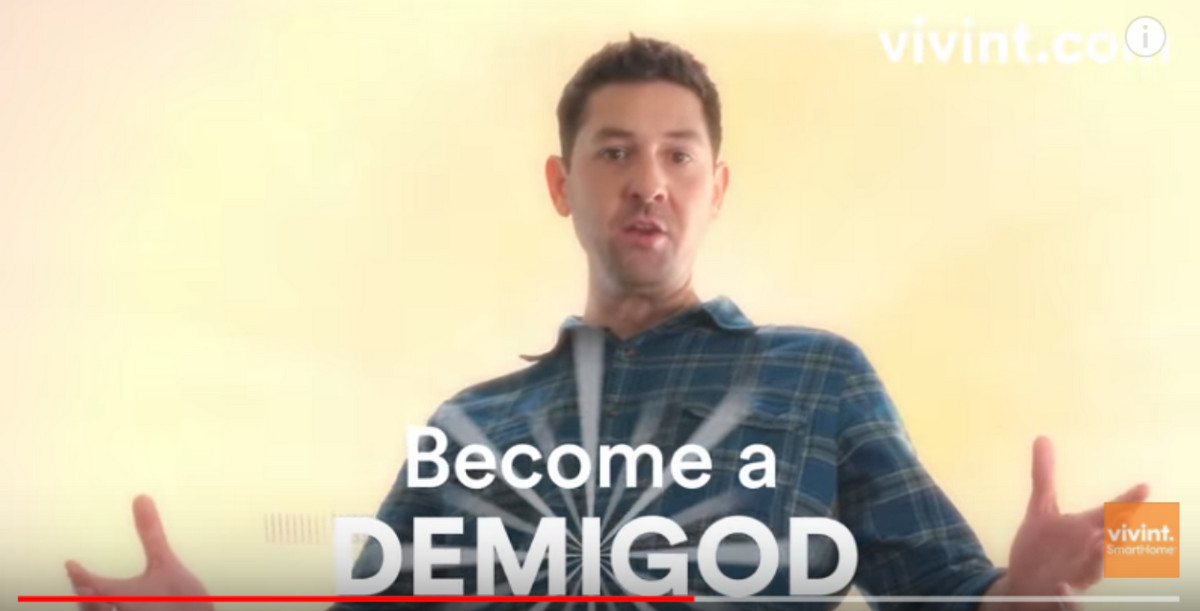 Julie Jacobson
·
January 24, 2018
Remember that long-ago era before we had automatic toilet-seat warmers ... when human sit-ins would warm the throne before the master took his place? Neither do we, but Vivint Smart Home takes witty aim at such manual tasks of yesteryear.
In a cheeky new marketing video, the security and home-automation giant says its services can replace "your job as a homeowner, which is actually a series of crappy full-time jobs you do for free."
The company runs through its litany of IoT offerings, including video doorbells, smart thermostats, electronic door locks, remote monitoring, life-safety systems, text notifications and the ability to turn yourself into a "demigod" through voice control.
"And you can have all that for less than the cost of a smart phone," the father of the house explains, tucking his device into a front pocket. "At least a smart home won't make you sterile."
The father then pauses, chuckles and yanks the phone out of his pocket, at which point Vivint misses a prime product-placement opportunity for Spartan High-Tech Boxers, which "protect your nuts from cellphone waves."
---
We're Looking for Your BEST Projects
Don't miss your chance to enter to win a 2019 BEST Projects Award. We'll be announcing winners at a special Gala event at CEDIA EXPO. We can't wait to see what you've been up to this year! Enter your projects now.
---
About the Author
---
Julie Jacobson is founding editor of CE Pro, the leading media brand for the home-technology channel. She has covered the smart-home industry since 1994, long before there was much of an Internet, let alone an Internet of things. Currently she studies, speaks, writes and rabble-rouses in the areas of home automation, security, networked A/V, wellness-related technology, biophilic design, and the business of home technology. Julie majored in Economics at the University of Michigan, spent a year abroad at Cambridge University, and earned an MBA from the University of Texas at Austin. She is a recipient of the annual CTA TechHome Leadership Award, and a CEDIA Fellows honoree. A washed-up Ultimate Frisbee player, Julie currently resides in San Antonio, Texas and sometimes St. Paul, Minn. Follow on Twitter: @juliejacobson Email Julie at julie.jacobson@emeraldexpo.com
Follow Julie on social media:
Twitter · LinkedIn · Google+
Julie also participates in these groups:
LinkedIn · Google+