Cheeky Vivint Smart Home Video: How Automation Eliminates 'Crappy Jobs'
Just like the elimination of the (hypothetical) human toilet-seat warmer, Vivint smart-home systems can replace the homeowner's "series of crappy jobs you do for free."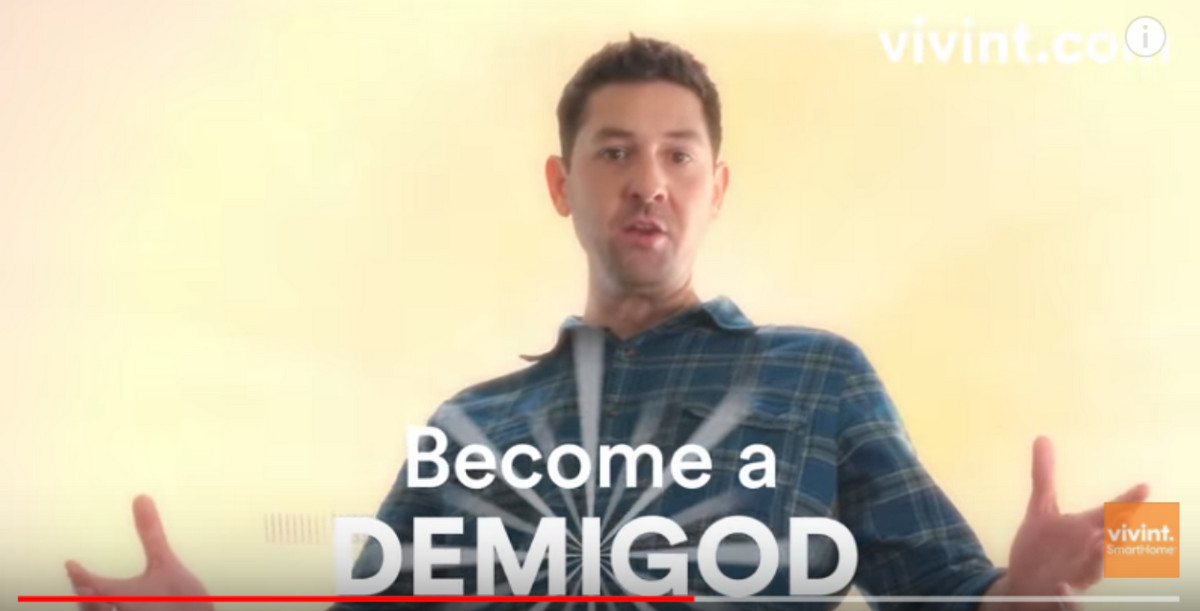 Julie Jacobson
·
January 24, 2018
Remember that long-ago era before we had automatic toilet-seat warmers ... when human sit-ins would warm the throne before the master took his place? Neither do we, but Vivint Smart Home takes witty aim at such manual tasks of yesteryear.
In a cheeky new marketing video, the security and home-automation giant says its services can replace "your job as a homeowner, which is actually a series of crappy full-time jobs you do for free."
The company runs through its litany of IoT offerings, including video doorbells, smart thermostats, electronic door locks, remote monitoring, life-safety systems, text notifications and the ability to turn yourself into a "demigod" through voice control.
"And you can have all that for less than the cost of a smart phone," the father of the house explains, tucking his device into a front pocket. "At least a smart home won't make you sterile."
The father then pauses, chuckles and yanks the phone out of his pocket, at which point Vivint misses a prime product-placement opportunity for Spartan High-Tech Boxers, which "protect your nuts from cellphone waves."
About the Author
---
Julie Jacobson, recipient of the 2014 CEA TechHome Leadership Award, is co-founder of EH Publishing, producer of CE Pro, Electronic House, Commercial Integrator, Security Sales and other leading technology publications. She currently spends most of her time writing for CE Pro in the areas of home automation, security, networked A/V and the business of home systems integration. Julie majored in Economics at the University of Michigan, spent a year abroad at Cambridge University, earned an MBA from the University of Texas at Austin, and has never taken a journalism class in her life. She's a washed-up Ultimate Frisbee player currently residing in Carlsbad, Calif. Email Julie at jjacobson@ehpub.com
Follow Julie on social media:
Twitter · LinkedIn · Google+
Julie also participates in these groups:
LinkedIn · Google+
Control & Automation
Roku's Cheapest Streamers Ever - 4K Roku Premiere and Premiere+ with Voice Remote Start at $39
Integrate Crestron with SmartThings, Including ZigBee, Z-Wave: Free Github Code
Amazon's New Alexa Guard: Huge Implications for Sound Recognition in Security; ADT Stock up 7%
Control4 C4Yourself Day Redux Coming October 18
ABB Launches ABB-free@home Smart Home Control Platform
View more on Control & Automation
Take Our Latest Quizzes
How Well Do You Understand Ethernet Cables and Connectors?
Quiz: Is Your Company Performance Above or Below Average?
How Much Do You Know About Cell Phone Signal Boosters?
How Efficient Is Your Service Department? Take the Quiz
5G and the Need for Cellphone Signal Boosters—Do You Know Enough?