Bosch, Thermador Open Smart-Appliance APIs for Home Automation Integration
BSH opens Home Connect APIs for integrating Bosch, Thermador and Siemens smart appliances with third-party home-automation systems and culinary service providers.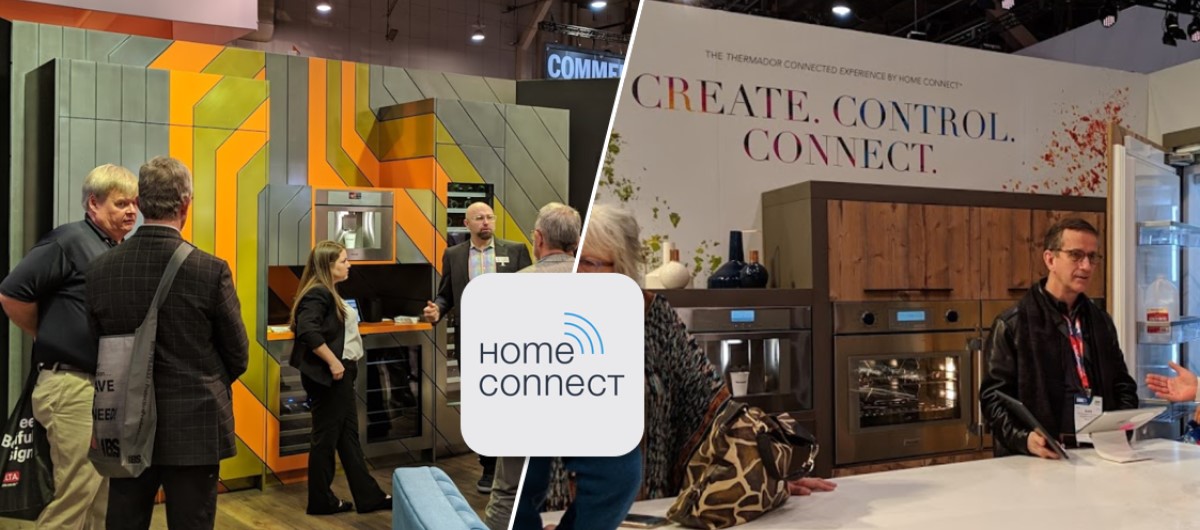 Julie Jacobson
·
March 19, 2019
Bosch Home Appliances (B/S/H) might be the first smart-appliance maker to open APIs for all of its connected white goods, including Thermador and Siemens brands … and generously support developers for home-automation integration via the Home Connect cloud.
Smart appliances like refrigerators, stoves and dishwashers might be all the rage to their manufacturers and marketers, but they're a big fat pain for smart-home providers that want to incorporate the products into a home-automation system.
Typically, smart-appliance makers (might) provide a few software hooks for a handful of features to enable a modicum of integration with third-party controls. But they don't tend to throw their APIs wide open, nor lovingly embrace the developer community.
And then there's BSH, which wants the world to integrate with its Bosch, Thermador, Siemens, Gaggenau and Neff appliance brands. Not only is BSH opening the RESTful APIs for all of its "Home Connect" products, the group also is supporting partners with a robust developer site and a host of tools – extensive documentation, integration simulators, hackathons, sample code, and real-live people to help.
At the International Builders Show (IBS 2019) and Kitchen and Bath Show (KBIS 2019) last month, BSH promoted its Home Connect architecture and demonstrated a simple use-case: Uttering "OK, Josh, good morning" into a Josh.ai pod initiated a macro to ramp up the Nest thermostat, open the motorized shades, and start brewing coffee in a pricey Home Connect-enabled coffee maker.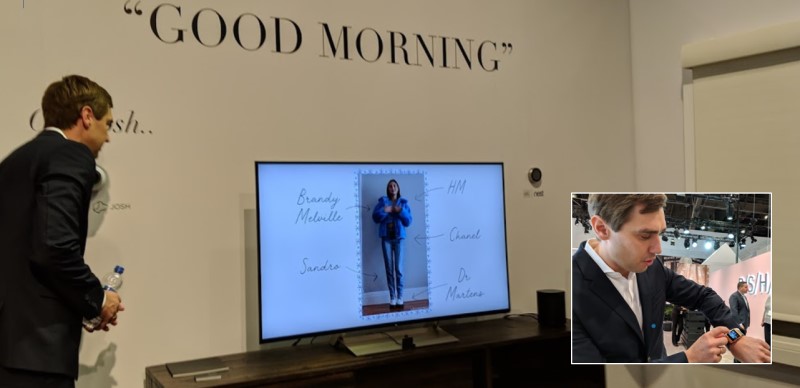 BSH is in discussions with "most key home automation companies" about integrating through Home Connect, according to Johannes Ochsner, head of Connected Products and Digital Services for BSH.
He tells us the company created Home Connect so customers could enjoy an "experience that they don't expect from their appliance."
The Home Connect logo and messaging on product packaging and collateral signal to the customer, "There's more things to explore," Ochsner explains.
He says the API exposes more than the usual appliance functionality for third-party control and alerts – beyond on, off, temperature settings, diagnostic data, and the like.
For example, a third-party app could access the Ambient Light on a NEFF exhaust hood, and incorporate it into whole-house lighting scene. A security system could automatically ignore the interior motion sensors when a Bosch Roxxter robotic vacuum cleaner (not yet shipping) is on the loose. Utilizing refrigerator cameras and Bosch's object-recognition engine, a home-automation system could remind you to toss out the old vegetables when you set the vacation scene. Utility time-of-use pricing can be used to schedule appliances to run at off-peak periods. And so on …
Current Home Connect Partners
BSH products currently integrate with a variety of smart-home products and services, and the roster of Home Connect partners is growing.
Several usual suspects like Nest, IFTTT, Amazon Alexa, Amazon Dash and Fitbit are onboard.
BSH notes several home-automation partners, but as yet none of the leading U.S. brands. Bosch Smart Home, ABB, Fibaro, Atmos, Homey and iHaus are some of the early partners in this category.
Some major culinary brands have joined the Home Connect ecosystem, utilizing data about food in the fridge (and not), and pushing recipes and cooking instructions to various connected devices. HelloFresh, Chefling, Simply Yummy, Drop and Innit are some of the foody partners.
And more: Integration with EVE Connect allows users to control Home Connect appliances from their Tesla dashboard. SMA can help users operate their connected appliances in a way that optimizes solar energy. And Flic lets you initiate Home Connect commands with the press of a Bluetooth button.
BSH Home Connect-Enabled Products
BSH doesn't make it easy to find Home Connect-enabled products across its brands, but CE Pro found some direct links here:
Thermador – More than 100 major products across all product lines, ranging in price from a $1,399 dishwasher to a $20,000 Pro Grand commercial range.
Bosch brand – 12 high-end refrigerator/freezers, coffee maker, oven, washer/dryers and dishwasher, ranging in price from $1,349 (dishwasher) to $8,299 (Benchmark refrigerator/freezer)
Siemens (Europe only) – 56 coffee makers, ovens, cooktops, refrigerators, exhaust hoods, dishwashers, and washer/dryers, starting at £ 719 ($950) for the iQ500 refrigerator.
Neff – 15 cooktops, dishwashers, exhaust fans, ovens and (reportedly) coffee machines.
Gaggenau – Starting with cooker hood, but more coming.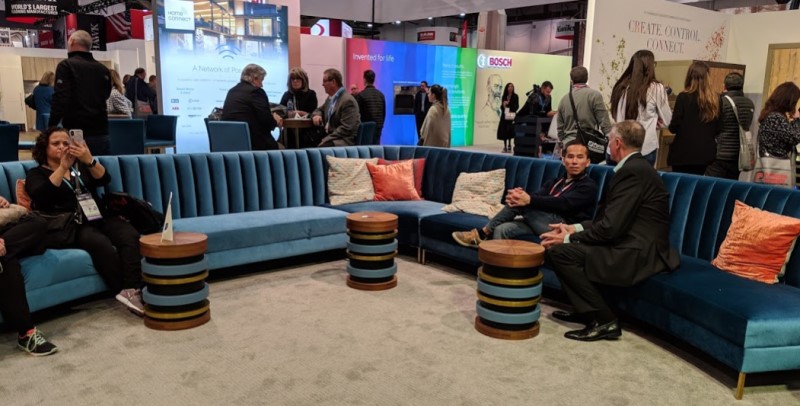 ---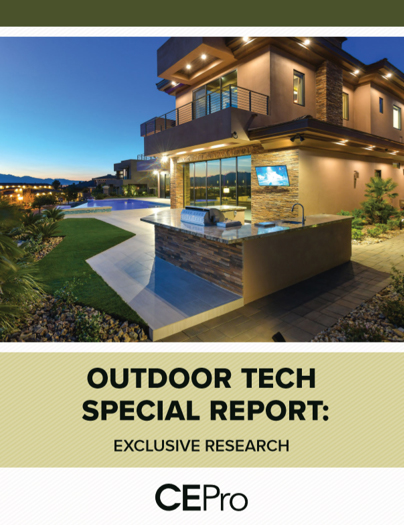 Find Out Why 63% of Integrators Expect Outdoor Business to Grow - CE Pro Download
The outdoor technology market is growing – both the demand from customers and the array of products available. According to our recent CE Pro survey, integrators are taking advantage of this opportunity to grow their businesses. Get your copy of the survey today.
---
About the Author
---
Julie Jacobson is founding editor of CE Pro, the leading media brand for the home-technology channel. She has covered the smart-home industry since 1994, long before there was much of an Internet, let alone an Internet of things. Currently she studies, speaks, writes and rabble-rouses in the areas of home automation, security, networked A/V, wellness-related technology, biophilic design, and the business of home technology. Julie majored in Economics at the University of Michigan, spent a year abroad at Cambridge University, and earned an MBA from the University of Texas at Austin. She is a recipient of the annual CTA TechHome Leadership Award, and a CEDIA Fellows honoree. A washed-up Ultimate Frisbee player, Julie currently resides in San Antonio, Texas and sometimes St. Paul, Minn. Follow on Twitter: @juliejacobson Email Julie at julie.jacobson@emeraldexpo.com
Follow Julie on social media:
Twitter · LinkedIn · Google+
Julie also participates in these groups:
LinkedIn · Google+
Control & Automation
Product Briefs: AudioResearch, Kwikset; Play-Fi, AirPlay2; Lenbrook Joins D-Tools i3
Control4, SnapAV CEO Interviews: Analyzing the Home Automation Merger
10 #SoCustom Solutions to Inspire Your BEST Project Awards Entries
Amazon Alexa Guard Sound-Detection Turns Echo into Smart Security System
Intuitive Interface Is Key to Lighting, Energy Storage/Management Systems
View more on Control & Automation
Take Our Latest Quiz
How Well Do You Understand Ethernet Cables and Connectors?
Bose