Amazon Fire TV Cube Gives Integrators Another Alexa Option
Alexa can now play, pause, and even search up movies and TV shows in 4K Ultra HD on multiple devices.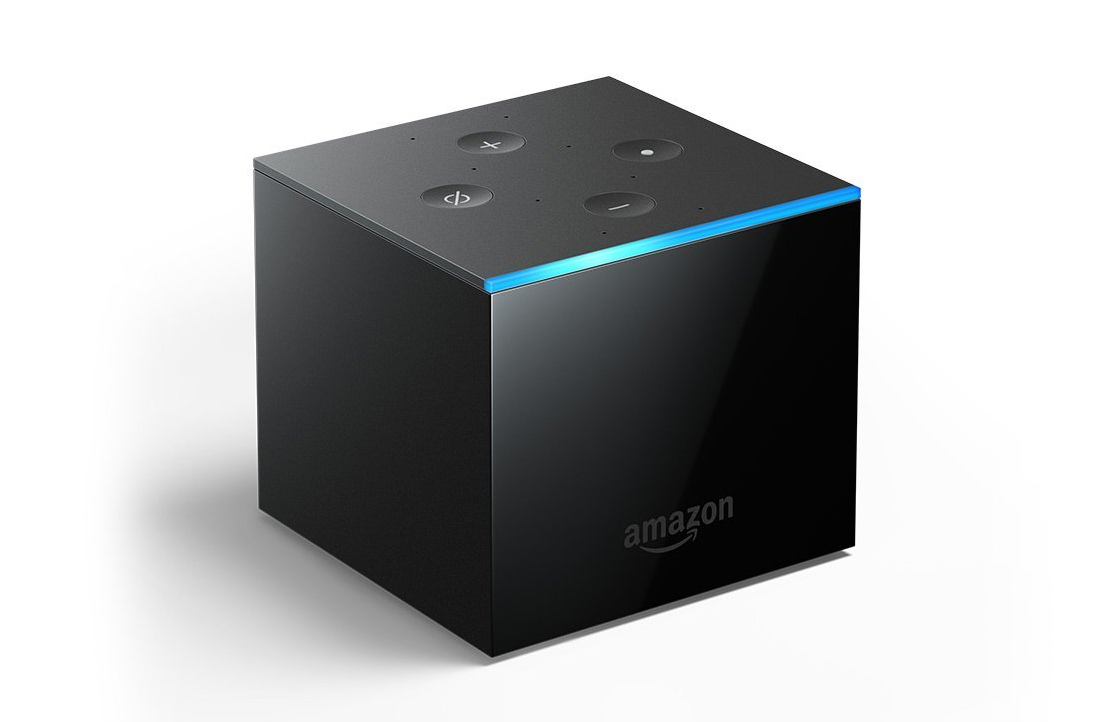 Lisa Montgomery
·
June 12, 2018
If you didn't think there was already plenty of voice-enabled smart speakers from which to choose, Amazon has announced a new option. The Fire TV Cube is a hands-free 4K Ultra HD streaming media player with Alexa built in. It allows users to control their TV, as well as the soundbar, A/V receiver, and cable or satellite box by speaking simple commands.
Via voice commands, users can power their TV on and off, change the volume, switch to different inputs, and change the cable channel.
The Fire TV Cube even works when the TV is off. Simply say "Alexa, play Billions on SHOWTIME" and Fire TV Cube powers on your TV and starts playback right where the user left off.
Amazon Fire TV Cube features a simple, guided setup for Alexa voice control of multiple devices, giving easy access to the vast catalog of content currently available on Fire TV; including tens of thousands of channels, apps, and Alexa skills, as well as over 500,000 movies and TV episodes and thousands of 4K Ultra HD and HDR titles.
Simply ask Alexa to navigate and control content in popular apps, including Netflix, Prime Video, Hulu, ESPN, FOX NOW, SHOWTIME, STARZ, PlayStation Vue, CBS All Access, and NBC.
Just say "Alexa, launch Netflix"; "Alexa, tune to CBS"; or "Alexa, find dramas."
"We believe voice makes it easier for customers to control their entertainment systems and watch the TV and movies they care about," says Marc Whitten, vice president of Fire TV.
"And, it's just the beginning. Amazon Fire TV Cube will only get better over time with the Alexa service always getting smarter."
Amazon Fire TV Cube is compatible with set-top boxes from top providers such as Comcast, DISH, and DIRECTV.
Easy Control at a Reasonable Pricepoint
With a content-forward user interface, Fire TV Cube makes it easy to find movies and TV shows with a more natural way to navigate and search simply by using voice commands, with phrases like "Alexa, find sci-fi movies"; "Alexa, play the trailer"; and "Alexa, show me more results." You can even search for TV and movies by director or actor.
Many Alexa responses from Fire TV Cube are optimized for the big screen and accompanied with rich visual information, allowing users to view their smart home camera feeds, watch video flash briefings, view sports scores, see extended weather forecasts, and watch trailers for movies playing in nearby theaters.
Amazon Fire TV Cube is available for pre-order for $119.99 and ships with an IR extender cable and Ethernet adapter beginning on June 21.
---
2019 State of the Industry Special Report - CE Pro Download
The custom electronics industry saw a healthy 8 percent growth rate in 2018, down slightly from the blazing 11 percent growth in 2017 but still admiringly strong. Our 2019 State of the Industry indicates that readers expect to see even more growth in 2019. Get your copy today.
---
About the Author
---
Lisa Montgomery has been a member of the CE Pro and Electronic House editorial teams for nearly 20 years; most of that time as the Editor of Electronic House. With a knack for explaining complex high-tech topics in terms that average consumers can understand, her style of writing resonates with people who are interested in adding electronic systems to their homes, but are unsure of the steps involved and the solutions available. From basic lighting control systems to full-blown automation systems, Lisa understands the home electronics market well, and is able to point consumers in the right direction on their quest for a smarter, more convenient, efficient and enjoyable home. Over the years, she has developed close relationships with key manufacturers and seasoned custom electronics professionals, giving her a keen sense of what home technologies are hot now and what is on the horizon. She shares this wisdom regularly through feature stories, product roundups, case studies technology spotlights and comprehensive guides and books. Have a suggestion or a topic you want to read more about? Email Lisa at lmontgomery@ehpub.com
Follow Lisa on social media:

Lisa also participates in these groups:
LinkedIn · Google+