ADT Sets Valuation, Pricing for IPO
ADT sets $17 to $19 per share price target for its IPO, aiming to raise $1.9 billion.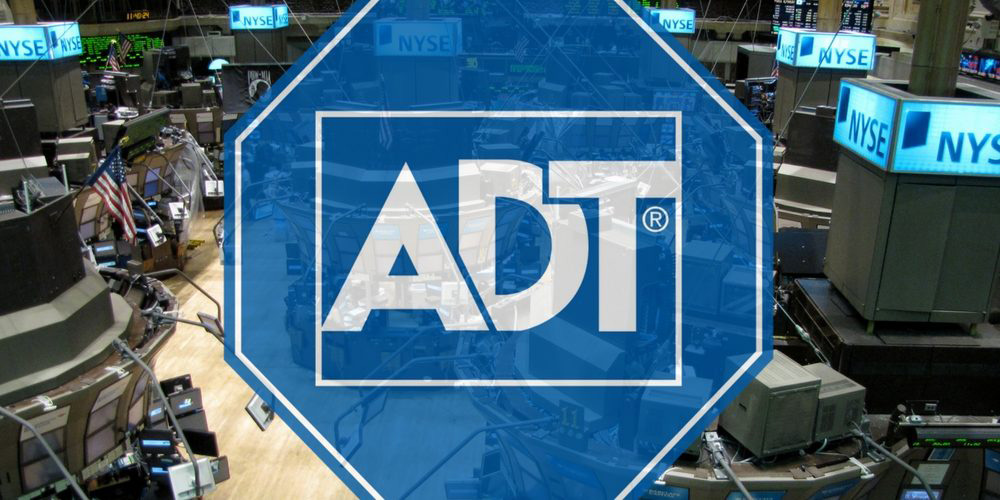 More about ADT
For more than a century, ADT has been one of today's most trusted, well known brands in the industry. Today, we serve more than six million customers, making us the largest...

ADT Company Info
Jason Knott
·
January 8, 2018
ADT (NYSE: ADT) plans to sell 111,111,111 shares at a price range of $17 to $19 per share, which will result in the newly public security giant raising $1.915 billion. Those shares represent 15 percent of the company's total capitilization, which equates to $13.6 billion, with the balance still owned by Apollo Global, the current private equity owner.
After months of speculation, ADT announced several weeks ago it was officially filing with the Securities and Exchange Commission for an Initial Public Offering (IPO). The company will be listed on the NYSE under the ticker symbol "ADT".
ADT lists $10.1 billion in debt. For 2017, ADT generated $3.2 billion in revenue but reported a net loss of $295 million.
ADT was previously a public company before being purchased by Apollo Global Management in 2016 for $12.3 billion. Apollo also owns Protection One. ADT is led by CEO Tim Whall, who was formerly Protection One's CEO.
The company, which is the No. 3 company in the CE Pro 100, has 7.2 million residential and commercial customers in the U.S. and Canada, according to the filing. More than 90 percent of its revenue comes from recurring monthly revenue (RMR), which has increased in recent years since the introduction of ADT Pulse, a smart home offering that melds security, lighting, and climate control.
In 2016, ADT reported $501.7 million in multi-subsystem smart-home revenue, which was a remarkable 260 percent growth. Meanwhile, the company's number of multi-subsystem installations grew 64 percent to 788,250, up from 482,000 in 2015. It ended 2016 with more than 2 million ADT Pulse customers.
Morgan Stanley and Goldman Sachs Group Inc. are leading the IPO. One analyst believes the IPO will be positioned as an Internet of Things (IoT) play in the market, which will make it attractive to investors. Interestingly, that same analyst speculates that ADT could suffer under the new Trump tax plan, which limits a company's interest deductions to 30 percent of EBITDA. Last year, ADT's interest on debut amounted to about 35 percent of net earnings.
The company reported gross margins in the first nine months of 2017 were a healthy 80 percent, but due to heavy interest payments, the company's EBITDA has a 55 percent margin.
The company plans to immediately eliminate over $1 billion in debt from the IPO, with rest of the money in fees and spare cash.
About the Author
---
Jason has covered low-voltage electronics as an editor since 1990. He joined EH Publishing in 2000, and before that served as publisher and editor of Security Sales, a leading magazine for the security industry. He served as chairman of the Security Industry Association's Education Committee from 2000-2004 and sat on the board of that association from 1998-2002. He is also a former board member of the Alarm Industry Research and Educational Foundation. He is currently a member of the CEDIA Education Action Team for Electronic Systems Business. Jason graduated from the University of Southern California. Have a suggestion or a topic you want to read more about? Email Jason at jknott@ehpub.com
Follow Jason on social media:

Jason also participates in these groups:
LinkedIn · Google+
Control & Automation
Product Briefs: Monitor Audio Adopts BluOS; Powerhouse Alliance HDMI ;Basalte Crestron Connected
Intermatic Smart In-Wall Lighting Timer Ditches App-Only Installation
eZLO Acquires Smart Home Platform MiOS
Why Noon Home Wants You to Bring Light Bulbs to CEDIA Expo 2018
Smart Lighting System Sales Forecasted to Reach $945M by end of 2018
View more on Control & Automation
Take Our Latest Quizzes
How Well Do You Understand Ethernet Cables and Connectors?
Quiz: Is Your Company Performance Above or Below Average?
How Much Do You Know About Cell Phone Signal Boosters?
How Efficient Is Your Service Department? Take the Quiz
5G and the Need for Cellphone Signal Boosters—Do You Know Enough?