6 BEST Loudspeaker Products of 2016
Check out the 2016 BEST Award winners in the loudspeaker category: Definitive Technology, LiveWall, Dynaudio, GoldenEar Technology, SpeakerCraft and Terra Speakers.
October 21, 2016
The CE Pro BEST (Best Electronic Systems Technologies) Awards recognize the most noteworthy new products and technologies making a difference in the industry.
This year's 173 total entries were judged on innovation, functionality, competitive advantages and benefits to the installer by a dozen credible industry leaders, along with the editors of CE Pro. See all the entries here and a gallery of all the winners here.
The following products took home awards in the loudspeaker category.
---
BEST Award Winners:
Loudspeaker Category
---
Definitive Technology, BP9080X
LiveWall, Ar11
Dynaudio, Xeo 2
GoldenEar Technology, SuperSub X
SpeakerCraft, Dolby Atmos Series
Terra Speakers, AC [All Climate] FIVE
---
---
---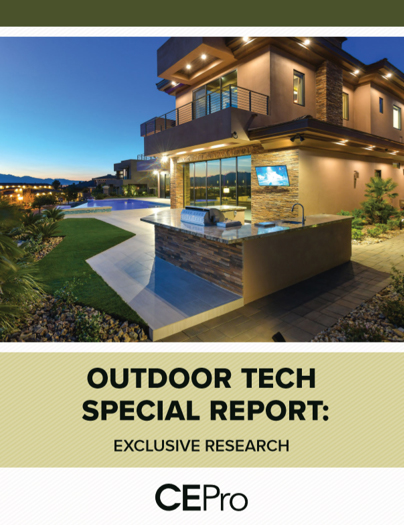 Find Out Why 63% of Integrators Expect Outdoor Business to Grow - CE Pro Download
The outdoor technology market is growing – both the demand from customers and the array of products available. According to our recent CE Pro survey, integrators are taking advantage of this opportunity to grow their businesses. Get your copy of the survey today.
---